Written by: Tadashi Anahori on August 12, 2012 at 11:19 pm | In
Erotic Japan Blog
|
Discuss (5) »
It seems that it's not just us guys who find Japanese schoolgirls too hot to handle.
Police have arrested a 25-year-old female teacher at a school in Kunitachi, a suburb in west Tokyo. She was found to have nude videos of 11-year-old girls in her class and has been charged with possession of illegal pornography. Not sure what sentence she might get but we reckon it's safe to say her teaching career is over.
It was in June this year that the young woman, Kaori Yamakawa, apparently made the videos as her own personal, bizarre skin flick. It features female sixth-grade students using a communal hotel bath while on a school trip to Nikko, a big tourist site in Tochigi Prefecture.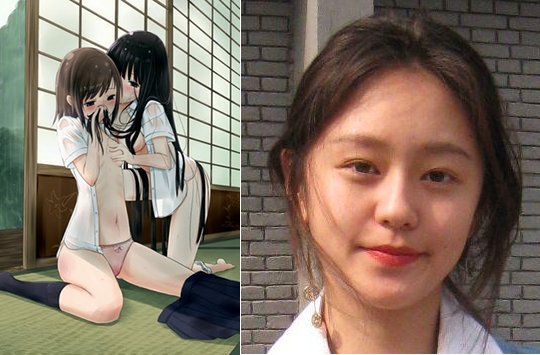 This might sound like a big fantasy to many people. But then the teacher got greedy. She apparently was seen taking photos of young girls in the changing room at a swimming pool in Tokyo. This led to a tip-off to police, who searched her apartment and found the videos and photos.
Yamakawa defended herself by saying she just likes to look at and touch pubescent beautiful breasts. 11 years old?! How much a chest could these girls have had? Perhaps someone should have told her about Gravure idols!
Japanese netizens, however, are showing sympathy for Ms. Yamakawa ("we should be lenient to her!"), no doubt because, given her the chance, they would have done the same and find the idea of a young lesbian school teacher rather enchanting, to say the least!

Tags: crime, hentai, Lolicon, schoolgirls
Category: Erotic Japan Blog
Other categories: Hands-on Reports, Product Releases
5 Comments »
RSS feed for comments on this post. TrackBack URI
Leave a comment
Presented by Tokyo Kinky