Kimi no Na wa Your Name anime parody onahole now available
You've seen the movie. Now get the parody onahole.
The Kimi no Ana Your Name Kimi no Na wa Parody Onahole is — you've guessed it — inspired by Your Name (Kimi no Na wa), the Makoto Shinkai anime that has been the biggest film of the year in Japan.
This cheap but effective masturbator sleeve is called Kimi no Ana or "Your Hole".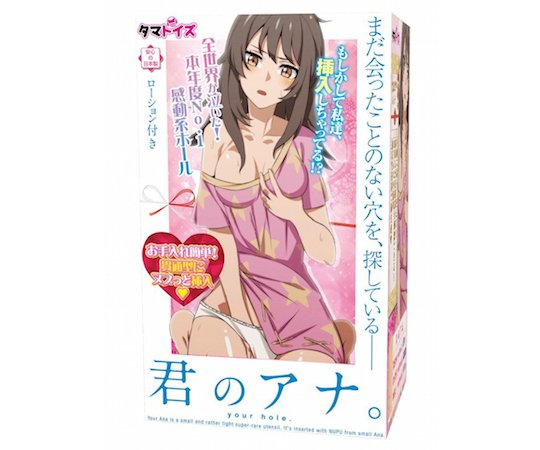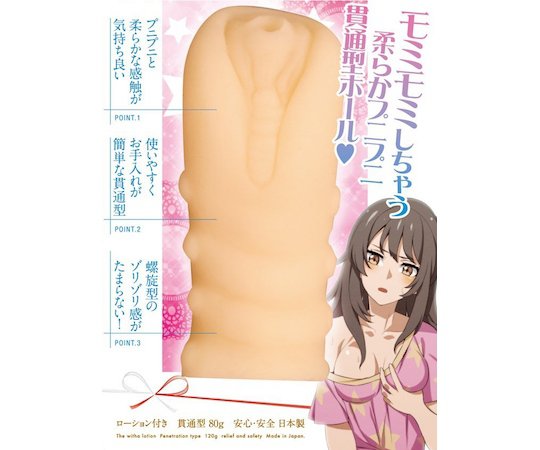 As Kanojo Toys says, it is initially ambiguous whether this is an anal or vaginal experience.
Is it a vagina? Is it a butt hole? The only way to find out is to insert yourself and explore! The third section has a spiral-like structure with rings around the exterior for ease of grip and squeezing.
Onahole aficionados will know that Tama Toys often makes these (very, very unofficial) parody toys, complete with a knowing title and cover. One notable example was the awesome DanMachi Hestia onahole last year. We wonder, though, how the hundreds of thousands of fans of such a mainstream movie will react to being exploited for commercial gain as a sex toy.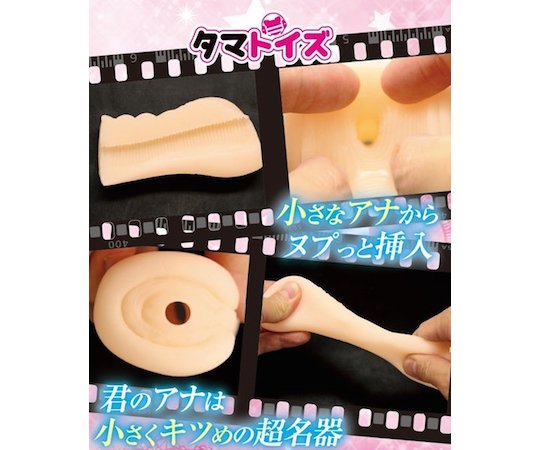 Saying that, the film depicts school students who swap genders. Given that Tama Toys is at the heart of the otoko no ko cross-dressing cosplay trend in Japan, perhaps the film is an appropriate choice for an adult toy after all!