Kamen Joshi idol Erina Kamiya shows us how to strip off clothes quickly
Here's a nice tip from a very cute girl, which could well come in handy when you are with your next prize.
G-cup idol Erina Kamiya from the group Kamen Joshi (Masked Girls) has unveiled a stunning technique: how to strip off a t-shirt in a flash. This is quite impressive, given that her massive chest could be reasonably expected to provide quite on obstruction to slipping off clothes.
She shows off two different ways to take off a t-shirt in a second, notably faster than the conventional method.
This is certainly appreciated, given that we all want more time to view Kamiya's awe-inspiring body.
Okay, it's time to get practicing. It reminds us of the Tokyo Game Show 2016 event where girls "tore" off the clothes of a booth babe to show us what instant stripping looks like!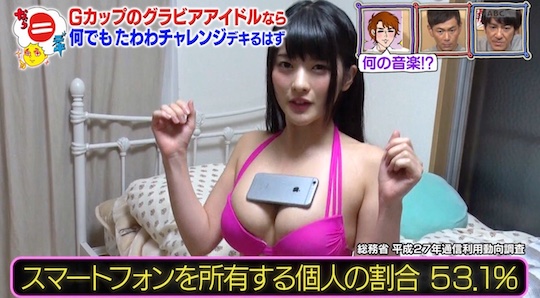 Kamiya was also recently on television revealing some bonus uses for her incredible bust. The 25-year-old can easily keep a phone balanced on her breasts as well as other items such as a box and even an entire clothes drying pole. This is about as good as Japanese television gets, folks.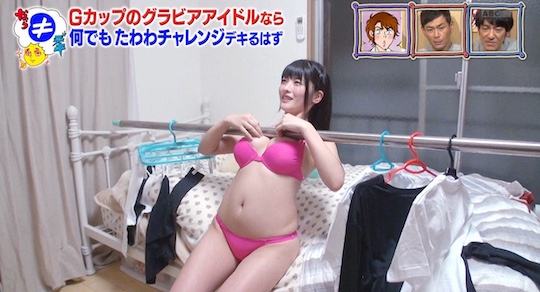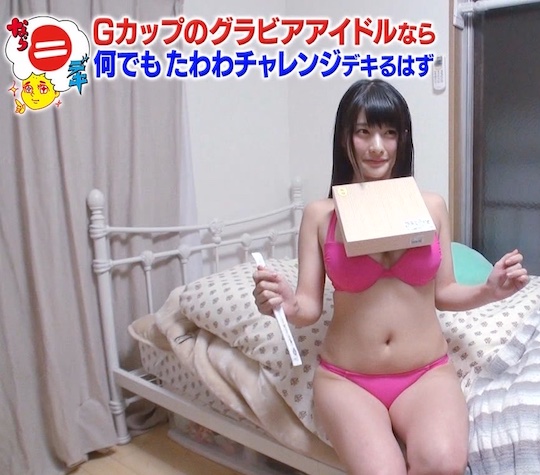 For more pictures of Erina Kamiya, see our Tumblr account.