Japan's Olympic Judo champion jailed for rape
As we blogged back in December 2011, Masato Uchishiba (34), the judo champion who won two gold medals for Japan at Athens and Beijing Olympics, saw the final nail hammered into the coffin of his career recently when he was jailed for five years for rape.
He was charged with sexually assaulting a teenager, a member of the judo team that Uchishiba was coaching. She had consumed a lot of alcohol and then passed out in a hotel, and then Uchishiba made his move.
Uchishiba has maintained from the beginning that the sex with the teenager in 2011 was consensual, but the court in Tokyo ruled he had assaulted her while she was asleep.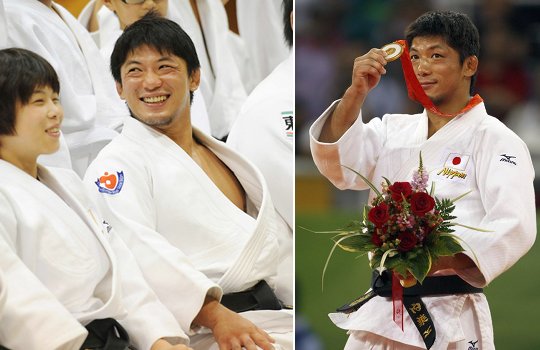 When she went to police Uchishiba soon found himself fired and defending his actions in the public eye. Despite having a wife and child, he did not deny the sex — but claimed it was consensual.
He was then barred from all judo competitions by the All Japan Judo Federation.
It begs two questions, though.
Firstly, if consensual sex cannot be proven in this case, then how can rape? (We're presuming there were no physical signs of assault, as none have been reported.)
Secondly, he was fired and banned from judo when he was accused of the crime, not convicted. Whatever happened to innocent before guilty? What would have happened then if he had not been found guilt in the trial? (I know this is unlikely, given that Japan has a 99% conviction rate.)
Uchishiba had factors against him: the girl was underage for drinking and sex, and also was a student officially in his care.
And if you think Japanese judo is ashamed of Uchishiba, then they must have been horrified when the coach for the national women's team was forced to resign recently when his team accused him of physical abuse during training sessions.
Apparently slapping female athletes constitutes getting them ready for the London Olympic Games!