Written by: Megumi on May 28, 2012 at 1:25 am | In
Erotic Japan Blog
|
Discuss »
Illustrator Mao Sugiyama may have been forgiven for considering himself/herself unusual as a transgender who underwent an operation to remove his/her penis and testicles.
But then cosplay-dressing Mao took a stage further. In April he organized a "banquet" with his pals to celebrate his new gender alignment by, well, cooking and eating his cock and balls.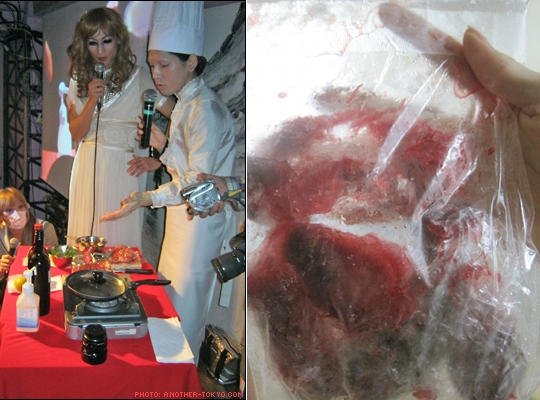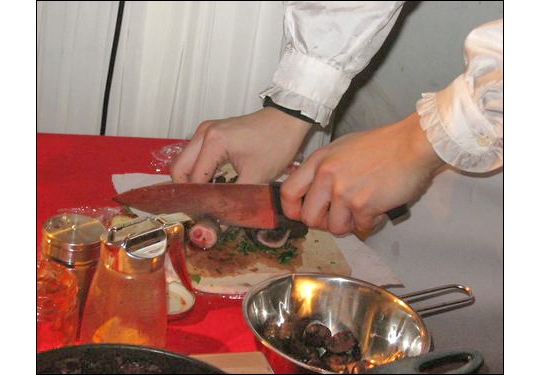 He was tested for STDs and came out all clear. Even so, the diners signed a waiver absolving Sugiyama from blame if his cock disagreed with their stomachs.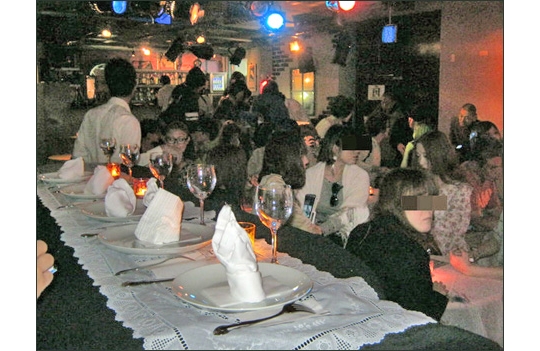 The enthusiastic auto-cannibal even tried to burn off his nipples to add them to the menu. Unfortunately — or not — he apparently did not succeed!
Cannibalism is not necessarily a taboo in Japan, nor is it technically illegal. Emperor Suizei from the sixth century AD apparently ate seven people. The Edo era executioner Asaemon Yamada's dead body was sold off when he died, with his organs eaten for medicinal purposes.
More famously, Issei Sagawa killed a Dutch female student while they were both studying in Paris in 1981. He checked himself out of the mental clinic he was put into following his arrest and returned to Japan, where he courted his notoriety as a minor celebrity for some years.
Urban myth nyotaimori sushi is also of course linked to motifs of cannibalism. The infamous otaku serial killer Tsutomu Miyazaki is also said to have devoured part of the body of one of his young victims. During the war on Ogasawara islands, downed American aviators were reportedly executed and then cooked and eaten by the Japanese army commanders, though this controversial incident may have happened out of lack of food rather than pure cruelty or a sexual fetish.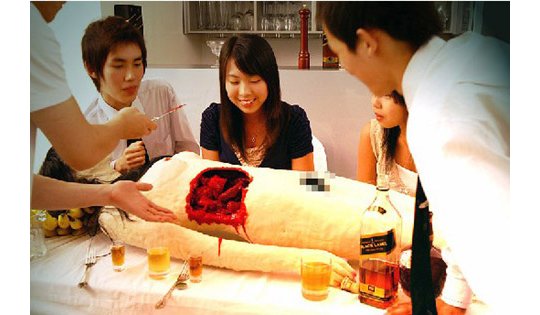 Tags: fetish, Transgender
Category: Erotic Japan Blog
Other categories: Hands-on Reports, Product Releases
No Comments yet »
RSS feed for comments on this post. TrackBack URI
Leave a comment
Presented by Tokyo Kinky