Written by: Tadashi Anahori on December 7, 2011 at 11:41 am | In
Erotic Japan Blog
|
Discuss (5) »
To celebrate the Tokyo Motor Show currently running in the Tokyo Bay area, we wanted to introduce readers to a real Japanese tradition: the Race Queen.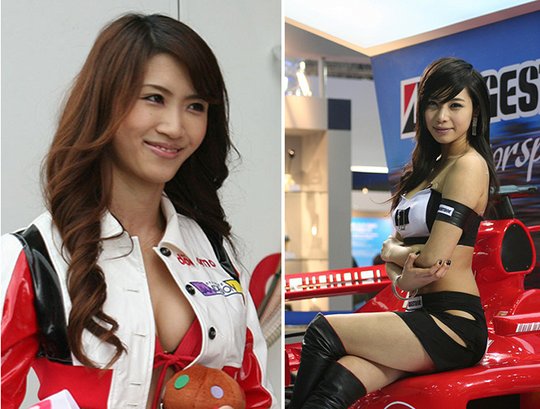 The local equivalent of "pit babes" and a cynical promotional tool that no one complains about, the Race Queen can be found posing next to a race car while it is being serviced between circuits. Motor shows and other trade events also often employ similiar hot ladies to pout next to a booth but generally are more clothed than the archetypal race queen.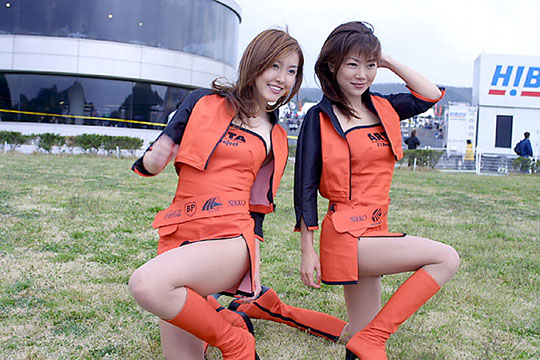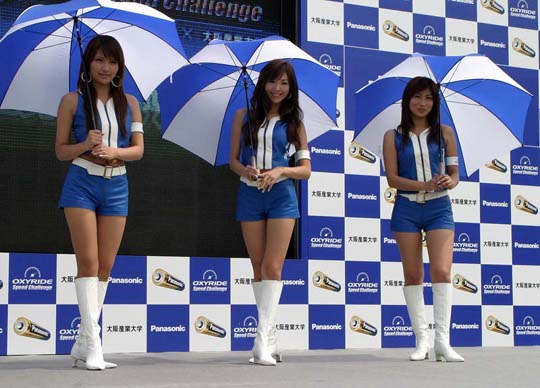 Soft on Demand has in the past supplied JAV porn stars for some events, and idols and celebrities who started off as race queens include Naoko Iijima, Chisato Morishita, MILF Aya Sugimoto, and the lovely Miho Yoshioka.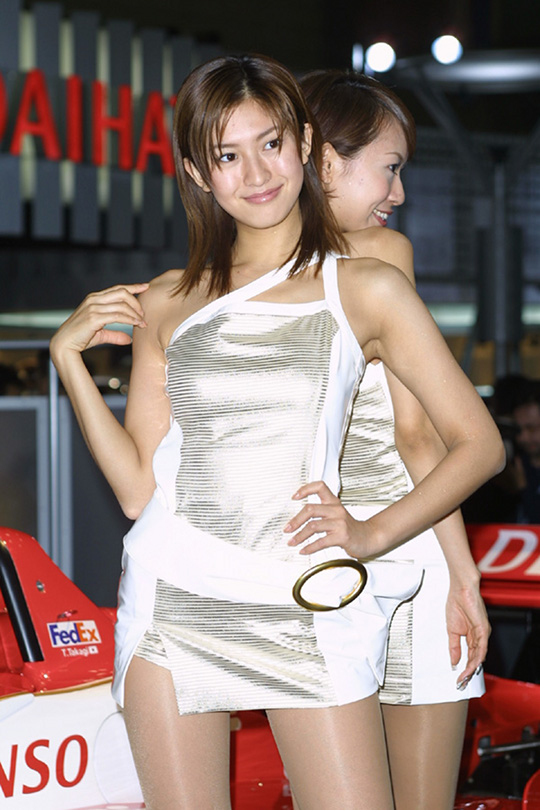 If checking out a race queen every day is your thing, we recommend you look at the Circuit Tokei, an online clock website with a hot race queen holding up the time for you!

Tags: Race queen
Category: Erotic Japan Blog
Other categories: Hands-on Reports, Product Releases
5 Comments »
RSS feed for comments on this post. TrackBack URI
Leave a comment
Presented by Tokyo Kinky