Japanese porn stars strip to improve our karaoke skills
Back in June last year we blogged about "porn star karaoke" in Japan, where a karaoke system features AV stars who generously strip off naked as you sing. Now that's encouragement.
Something similar has become a kind of minor talking point online recently. Once again, it's for Joysound (specifically, Joysound fR) and has Japanese porn stars.
This time, if you sing well, you are "rewarded" with a mildly censored image of a nude AV idol both during the track and at the end.
But if you stop singing, the footage switches to muscular men. If you're bisexual, it's a win-win. Otherwise, just remember to keep singing if you're turned on or you might get a rude awakening.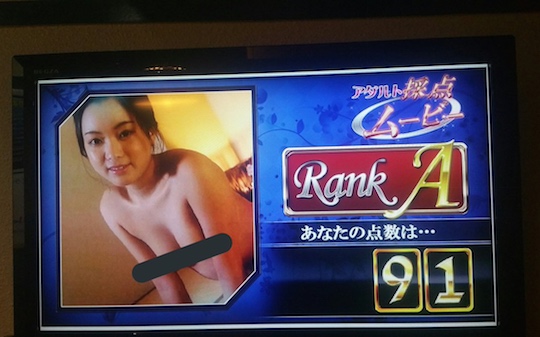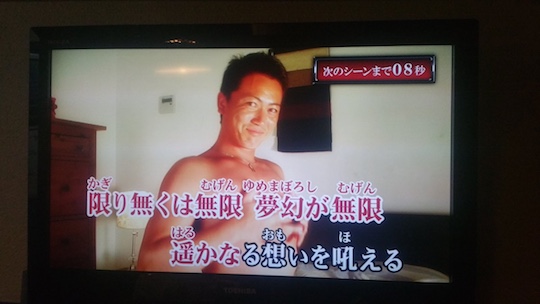 Of course, you could just take yourself off to a love hotel, where karaoke systems are standard fixtures and where you could create your own "porn star" experience with a companion (or two).
And if you think this is awesome, then you really need to check out Tekoki Karaoke, a Japanese TV game show where porn stars jerked off male contestants trying to sing karaoke at the same time.