Japanese models and actresses show off their sexy athletic bodies
We've had this post planned for a few months and finally we think we have enough examples to make it work.
Last year we noticed something of a trend for popular models and actresses to show off their sporty bodies. Perhaps this is part of a push towards the Olympics in 2020?
As we know, there are plenty of hot female athletes in Japan, from boxers to gymnasts, snowboarders, volleyball players, bodybuilders, para-athletes, and more.
And then there are "idols" whose entire schtick is that they are sporty, like Ami Imamura and her powerful baseball swing. She can dominate us on the field any day she wants!
The muscular Reika Saiki, in particular, has turned her sporty body into her career.
So is this all creeping into the mainstream? It might seem so. We spotted a handful of examples over the course of roughly the last year.
One of the most prominent was Nana Eikura, who showed off her sleek body for an Adidas campaign. She then went and spoiled it all by getting married.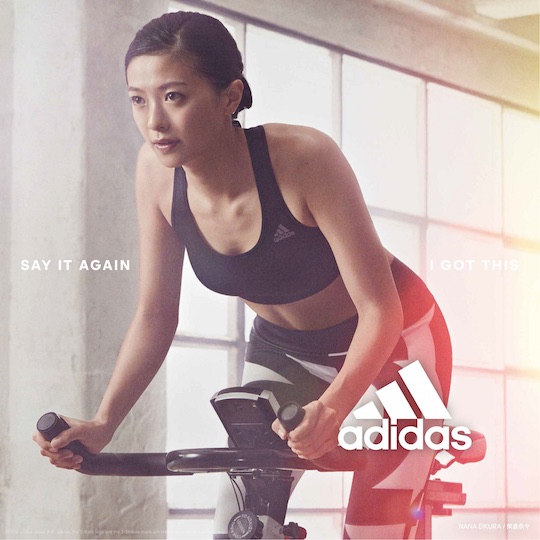 The usually anodyne gravure model Ruriko Kojima has also tried to give herself some more personality by rebranding as a sporty idol.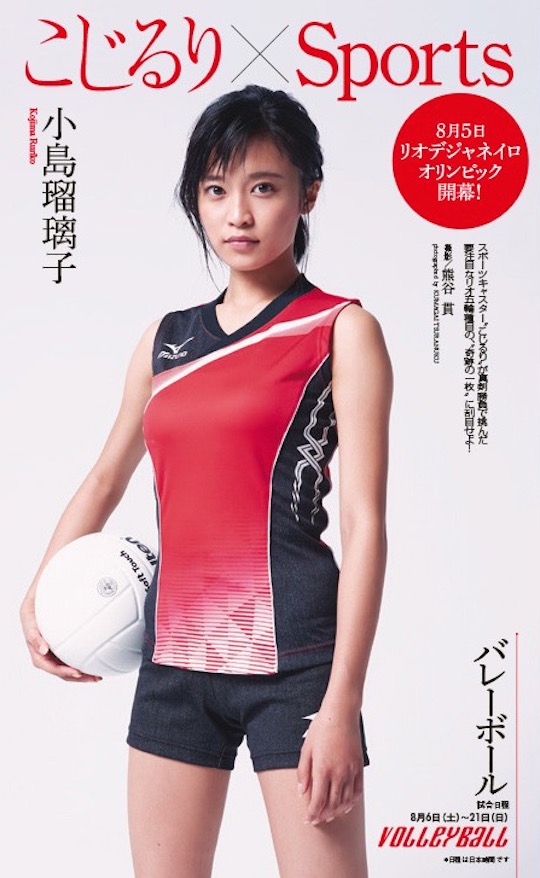 Aya Asahina, whose popularity is growing, has also done a shoot as a sexy athlete. Have hurdles ever looked so tempting? Leap over us, Aya!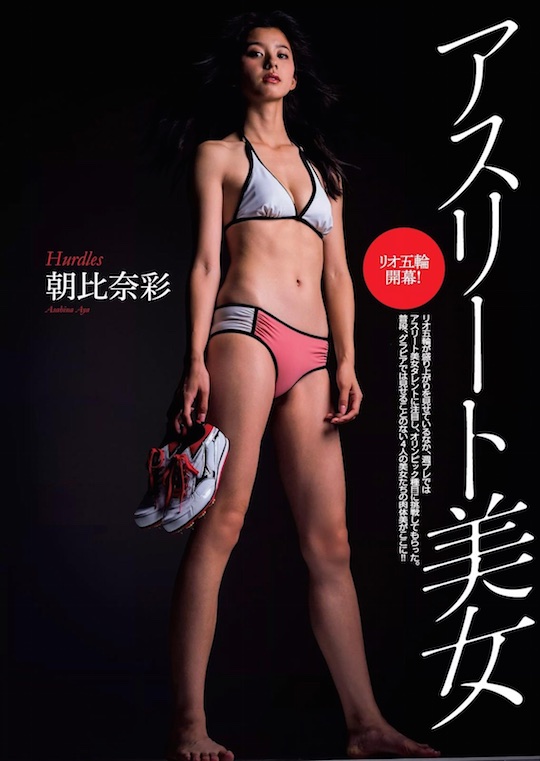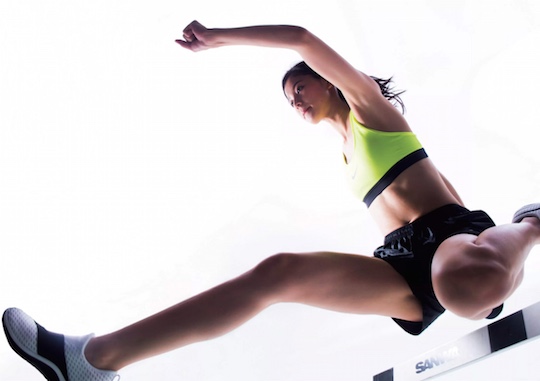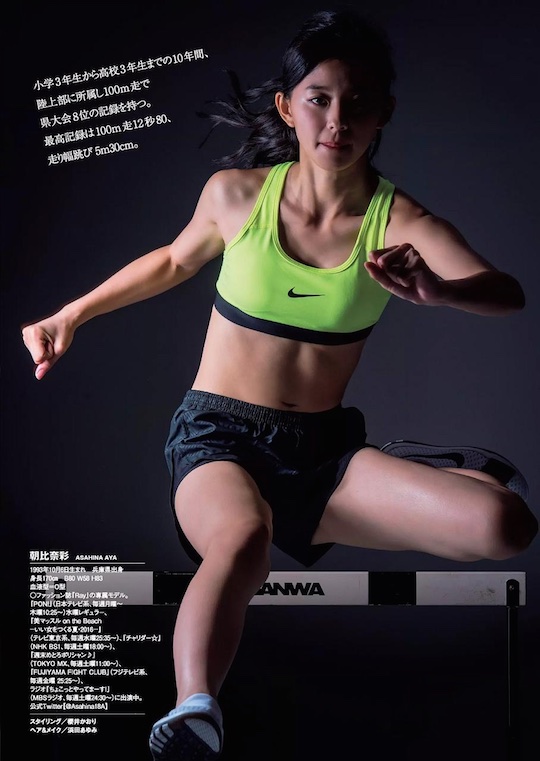 Quite a fuss was made online when Aya Asahina also appeared on a TV show last year in very tight bicycling gear. Check out that crotch.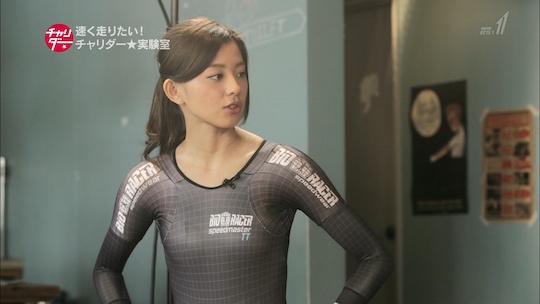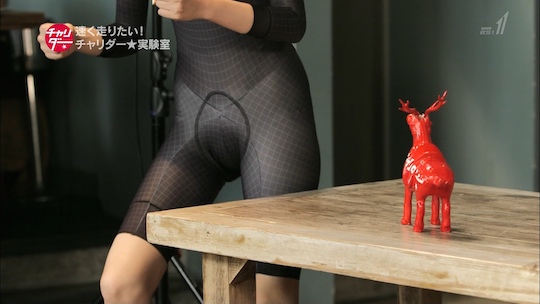 The actress Hikaru Osawa, meanwhile, has shown us that holding a basketball can be hot.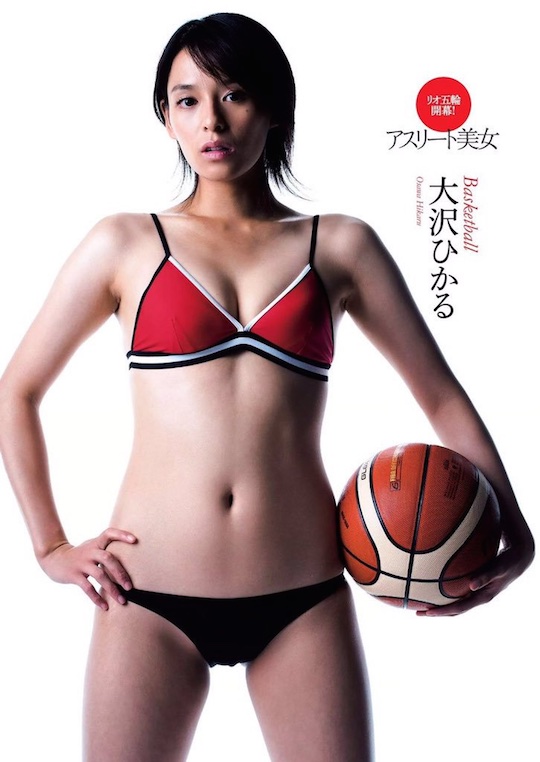 The model Anne Nakamura has presented a public image as a sporty girl who likes to get sweaty at the gym — all in the name of advertising something, of course (this time, Reebok).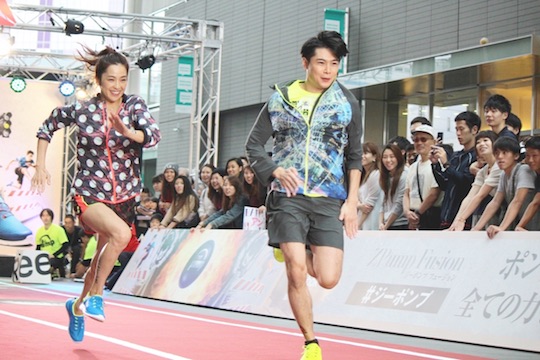 Hell, even the skinny girls of AKB48 have tried to convince us that they are wrestlers!
Considering far too many girls in Japan think that having sex means lying down and doing nothing, this trend towards sports and outdoor activities might even have a knock-on effect on performance in the bedroom. We can hope.
Either way, we can console ourselves with fantasies about how energetic Anne Nakamura must be in the sack.