Candy Girl Jewel Rosa Japanese Love Doll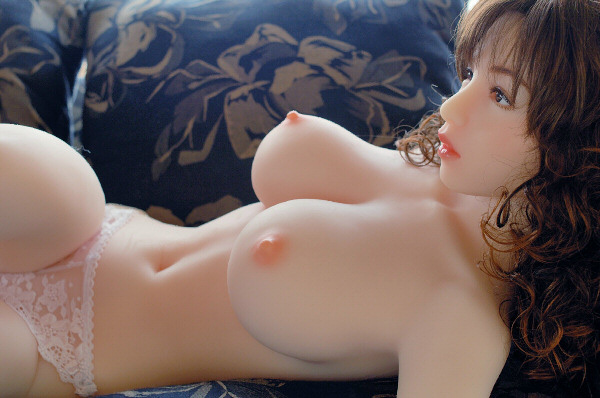 KanojoToys' tallest and bustiest model made to date, the Candy Girl Jewel Rosa is the latest top of the line love doll model from Orient Industries, and you can customize your very own right here on KanojoToys. Rosa is a buxom beauty, but with beautifully subtle features that are undeniably Japanese. Customize Rosa to be just the girl you want, with a wide selection of faces and hairpieces that are all different, but fully interchangeable. Being made of 100% silicone, Rosa is soft and lifelike to the touch, and incredibly flexible and posable to suit your special tastes.
All of our dolls are waterproof and will be fine in the bath with you, or simply posing by herself. Rosa's silicone breasts feel extremely soft and realistic, as does all of her skin. It's smooth without the drag you typically feel on latex when you touch it. Because she's 100% silicone, the skin is seamless in the joint areas, making her look more real than any other love dolls out there.
For your hands-on experience, the Rosa set comes with a body hole designed just for her. You can enhance it with under-hair, or leave it hairless if you choose to. The body hole is extremely high-quality and durable, and provides amazing sensations for your special moments. Choose either "Webbed" (ribbed inside) or "Boing" (tight and standard).

Recommended head/face pieces: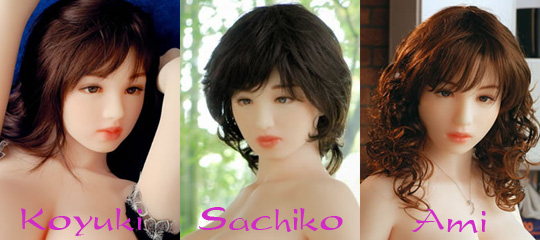 Body Features:
• Material: 100% silicone
• Height: 155cm (5'1″)
• Weight: 27kg (61.7 lbs)
• Bust: 90cm (35.4″) with a 65cm (25.6″) underbust
• Waist: 58cm (22.8″)
• Hips: 80cm (31.5″)
• Shoe size: 23cm (U.S. size 5.5)

The Jewel Rosa set includes:
• Jewel Rosa body
• Silicone head of your choice
• Hairpiece of your choice
• Underwear set
• Body hole set
• Underwear
• Hole cover
• Repair set
• Commemoration ring
Ami Gallery (Click thumbnails for a larger view)
Koyuki Gallery (Click thumbnails for a larger view)
Sachiko Gallery (Click thumbnails for a larger view)
To buy click HERE