Written by: Tadashi Anahori on March 29, 2010 at 8:41 am | In
Erotic Japan Blog
|
Discuss (1) »
The following is a translated and abridged version of a story appearing in the May edition of "Document Eye".
The story of Shizue Kimura (35, housewife)
"Ten years had passed since I got married and we had three lovely children. Though our bedroom activities had decreased since the early days of our marriage I was still happy.
I have always liked to have a finger in my anus while a penis is inside my normal hole. My husband didn't like doing this but he still did just to keep me happy. It got to the point where I just could not enjoy it unless there was a finger up there. However, three years ago I had an hemorrhoids operation. It was several months before I felt comfortable again.
Three months after the op, in the middle of having sex with my husband I asked him to put his finger up my butt for the first time in ages. He was scared to do it due to the operation but I kept insisting, and eventually he did it gently. It was great. My whole lower body felt like it was being attacked. I had never had an experience like this before.
Before long I was obsessed with this kind of action, to the point where I didn't even want my husband's cock. But when I told my husband how I felt he just denied me my pleasure.
I had no choice but to find another man to fulfill my needs. I registered at a deai kissa [出会い喫茶, or "encounter cafe"] and after a week I met a man who seemed my type. He was in his late thirties and went by the name Suzuki.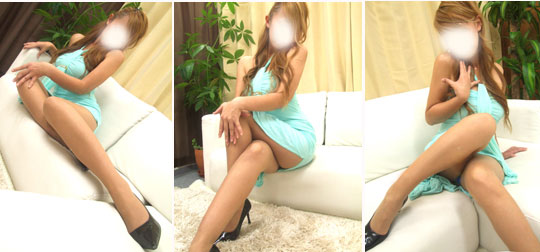 That very day we went to a hotel. After a long shower Suzuki started to penetrate and lick my vagina and anus. Then he put his cock into me the usual way.
"I might just cum!" I screamed. I had never known such pleasure just from vaginal penetration.
After some time thrusting into me I was so wet it was dripping off me. Then Suzuki changed holes and I felt a pleasure right to my very core. My whole body trembled, I screamed — it was like an outer body experience!
Now I know that it just isn't the same without anal attention as well."
Well! These housewives need your help! There are just sooo many of these cafes and places to "encounter" women like this. They call it "hitodzuma shuccho" (人妻出張), or literally "someone's wife business trip", where you meet up with a married lady in need of some sexual servicing.
The easiest way to get into this scene is through the websites. Their women's profiles let you know what they will do: kissing, anal, vibes, and good old giving head…to name just some! If you don't believe me, take a look at one example, the Machida Hitodzuma-jo, for a range of the ladies out there!

Tags: confessions, housewives
Category: Erotic Japan Blog
Other categories: Hands-on Reports, Product Releases
1 Comment »
RSS feed for comments on this post. TrackBack URI
What is the best and legitimate deai-kei site out there? I have signed up to a number of them, but they all seem to be spammy.

Comment by Kokuchan — February 11, 2011 #
Leave a comment
Presented by Tokyo Kinky