Japanese groupies give amazing sex to foreign musicians on tour
It's a dream for so many: a visit to Japan that concludes with some carnal fun with exotic local women, who are so delighted to meet you that they will do anything to please you.
Well, it's the gaijin dream and it's experienced to certain degrees by many male foreign residents, especially those determined to try their luck with as many women as possible. But there are quite a few English teachers out there. It helps if you have a more glamorous occupation to attract the ladies.
We sometimes joke that half the foreigners living in Japan are photographers and the other half are DJs, though in fact they are probably all actually wannabe hipsters teaching at eikaiwa.
But the real gaijin with appeal are visiting musicians on tour. Needless to say when famous foreign musicians sweep through Tokyo and other parts of Japan, they attract their fair share of groupies.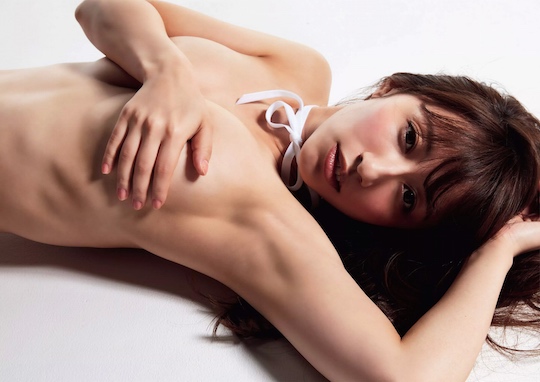 We stumbled upon these two gems of anecdotes shared on Twitter by Mulboyne.
First up, rock drummer Carmine Appice, who played the Budokan.
Life had gotten hard for me in the States, and it was great to spend time in Japan again. I had always enjoyed visiting the country and found the people polite and respectful — if I ended with a girl after a show, we had normal sex, not the crazy shit that groupie chicks got up to in America and Europe!
If that sounds too boring for you, here's Wolfgang Flür of Kraftwerk with another tale.
I was very interested in Japanese girls, who were delicate and often very beautiful. You only had to point to the woman of your choice and she would come to your room to spend the most wonderful and imaginative night of love. So as far as love was concerned our needs were catered for in Japan, although the others weren't as active as me. But as far the vivacity and the imagination of Japanese women is concerned, my politeness as a drumer will keep me silent.
It also reminded us of this story about Bob Dylan.
Our gracious hosts and promoters, Tots and Udo treated Bob and me along with some of the others, to Kobe steaks following the shows. They also introduced a few of us to the "Bathhouse." I graciously accepted their invitation to Bathhouse B, where a geisha applied oil and massaged the body. Bob was taken to Bathhouse A, where I believe he received more than an oil job. Bob's liner notes on the "At Budokan" album include the words, "The more I think about it, the more I realized what I left behind in Japan — my soul, my music and that sweet girl in the geisha house — I wonder does she remember me?"
We stumbled upon this episode from Charlatans frontman Tim Burgess in his 2012 memoir Telling Stories.
Customs in Japan for example can be a little confusing. On one occasion I was led to my room by a girl who I presumed worked for the promoter or our label. She escorted me to the door, and I naively thought she was coming in for some kind of tea ritual or maybe a late-night shoulder massage. Nope. She whipped off her clothes and jumped under the covers. I was beside myself worrying that she'd thought that I'd been expecting to spend the night with her. She gathered up her stuff and scuttled out when I explained I had a girlfriend and it wasn't something I did. By chance she ran into someone else who was more accommodating. He was late for the pick-up the following morning, getting treatment for his newly acquired genital companions.
Wow, Mr Burgess has some seriously impressive self-restraint. Or perhaps the young lady in question just wasn't attractive? We certainly would not trust ourselves in the same situation.
These are just a few examples, of course. There are surely hundreds if not thousands more. If you come across more in any other memoirs or interviews, let us know!