Written by: Kazuki Kintama on July 9, 2012 at 11:58 pm | In
Product Releases
|
Discuss (2) »
It's summer!
That means heading to the pool or to the beach… of course to do a bit of swimming but mostly just to do some serious babe-spotting!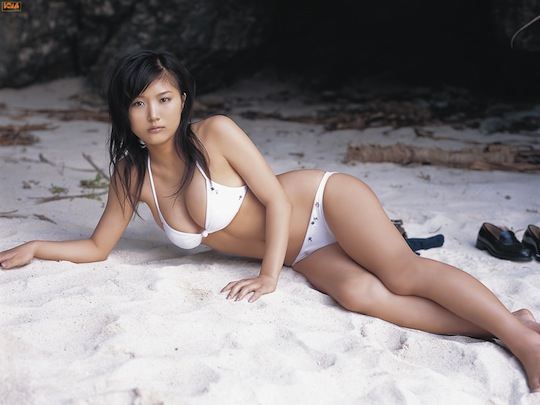 We're not alone in this. Japan's sex toys developers also like sexy girls at the beach too, it seems.
We just got our hands on the new Open Leg Beach Onahole. Unlike other Japanese adult toys, it's not actually a pair of legs. But it is inspired by visions of seeing hot Japanese chicks sitting on the sand, their legs slightly apart and revealing a succulent pussy for the taking.
Here's how our friends at KanojoToys describe it:
The long hole in this curving masturbator features three different kinds of nubs, varying the pleasure and sensations as you penetrate further into the "extended pleasure chamber".
We've seen hundreds of masturbators and other Japanese sex toys in our time. But we've never seen one with a "changing" picture on the cover to help whet your appetite for beach goddesses!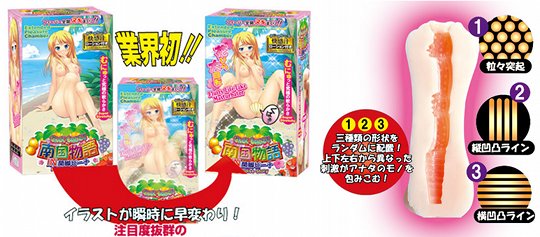 So what are you waiting for! Let's get down to the beach!

Tags: masturbator, Onaholes
Category: Product Releases
Other categories: Erotic Japan Blog, Hands-on Reports
2 Comments »
RSS feed for comments on this post. TrackBack URI
Sex on the beach is fun except for all that gritty sand, my poor scratched up penis!

Comment by Chafed Dick — July 12, 2012 #

[...] forget also that beach fantasies also give birth to innovations in masturbators as [...]

Pingback by Tokyo Kinky – Sex and Erotic in Japan » A Midsummer Night's Dream: Japanese Summer Girls #2 – Beach! — July 24, 2012 #
Leave a comment
Presented by Tokyo Kinky