Japanese fetishists rejoice: Wear a bra over your face with the Brassiere Eye Mask
You remember the Hentai Kamen, the superhero who wears panties over his face?
Now behold the wonder of the Brassiere Eye Mask, which covers your eyes with — you've guessed it — a miniature bra.
Produced by novelty store Village Vanguard, the Brassiere Eye Mask is more of a parody item than a genuine fetish toy, but it's still pretty awesome. Any mainstream appropriation of fetish culture is OK by us.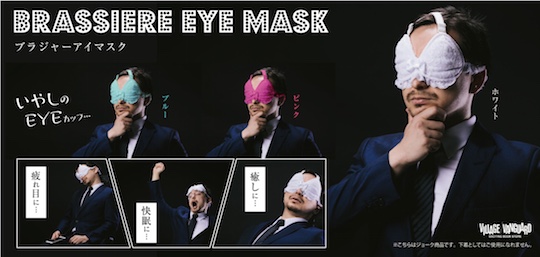 We especially love the way it is marketed with a salaryman-like Japanese man dressed in a suit, whose true desires lie not in spreadsheets and PowerPoint presentations, but in having a nap while wearing women's underwear over his face.
The attention to detail is pretty good, too. There are three colors (white, pink and blue) and plenty of frills to give the bra a cute feminine touch. It fits snugly and comfortably around the back of the head. Of course, you could just pick a cheap bra and wear it over your face, but this eye mask is specifically resized and designed to fit the contours of a head better — and it apparently comes with an integrated scent for enhanced fetish appeal!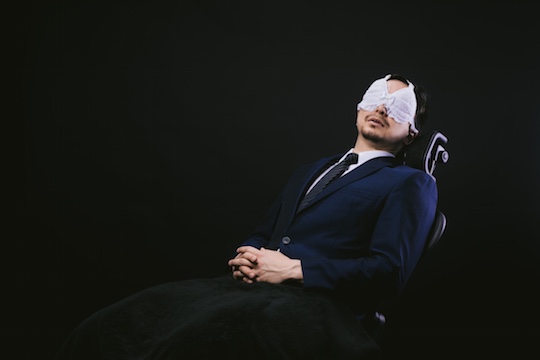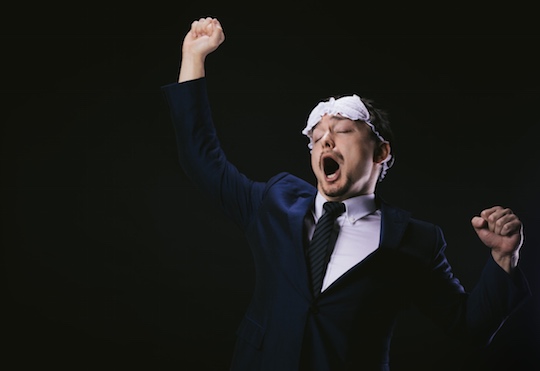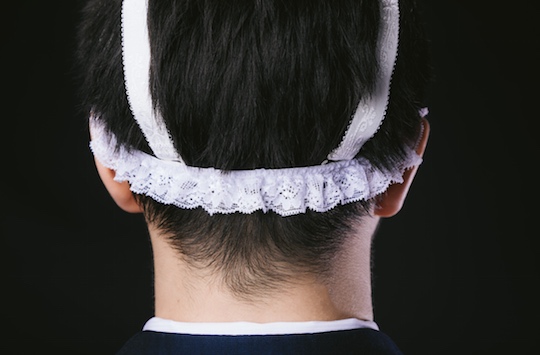 Ordinarily this kind of item would be available for international orders from Kanojo Toys, which specializes in bringing the wonders of adult Japan to worldwide customers, but it seems it is basically already sold out. Fingers crossed it comes back into stock some day soon!