Written by: Megumi on August 10, 2008 at 2:03 am | In
Product Releases
|
Discuss »
Japan is, of course, famous for being the home of cosplay. If you can't be in Japan for this month's Comiket , you can always bring some of it into your bedroom.
Since I started blogging about a year ago, we got lots and lots of requests to talk about the costumes in the KanojoToys online store. So, of course, we had to oblige!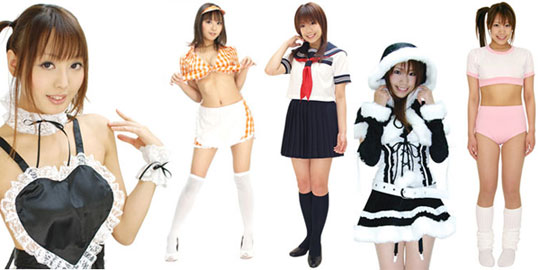 While there are a lot of sexy choices above, my personal favorite is the Sweet American Cafe Girl, just because its image rarely seen in Japan because of the big focus on maids, but I like to think of an American girl at a cafe serving cheeseburgers while wearing it. Fun, no?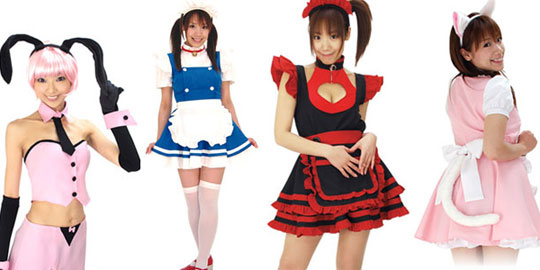 Japanese cosplayers are suckers for maids, but we also understand that they are NOT about sex but about being cute and playful. However, we're purely about sex here, so the Heartful Maid takes our recommendation in that category simply for its short skirt and cut-out top.
Well, now it's hard to pick more favorites, simply because there are so many and they're all so damn cute.
Check out KanojoToys's Cosplay / Bondage section for all of the above costumes and more.

Tags: costume, japanese cosplay, lingerie
Category: Product Releases
Other categories: Erotic Japan Blog, Hands-on Reports
No Comments yet »
RSS feed for comments on this post. TrackBack URI
Leave a comment
Presented by Tokyo Kinky