Japanese boy band promotes music by cross-dressing as schoolgirls
What is it about (certain) Japanese guys that seemingly makes them want to dress up as girls at any opportunity?
The music video for Gen Hoshino's latest single, Family Song, casts "him" in drag while only the other day we blogged about the deceptively feminine charms of one male high schooler?
Okay, Kabuki, lack of Victorian-era binaries, yada yada. Let's not try to come up with an anthropological mumbo jumbo answer for this. But it begs the question: are we witnessing an exciting surge in agender identity in Japan? From clothes to toilets, genderlessness is definitely growing in Japan.
Now comes the "boy" band 8P (8-Piece), featuring eight male voice actors who are trying to transition into a music career. And one of the ways they are promoting themselves is by cross-dressing.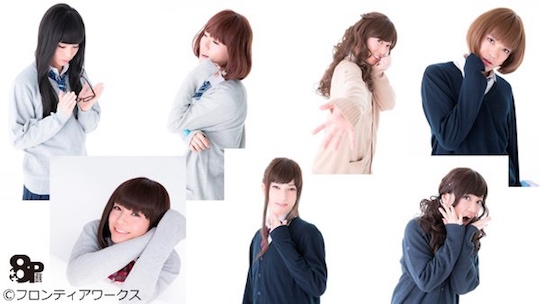 This is 8P on a normal work day.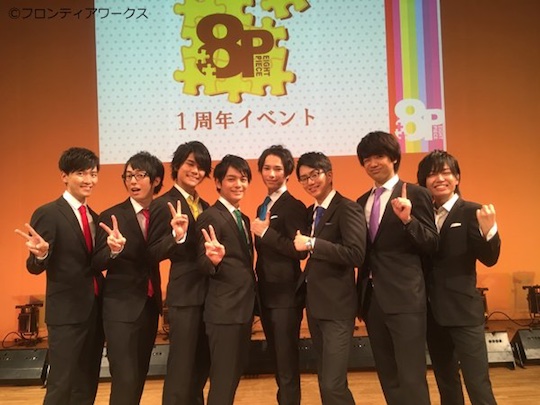 And this is 8P in josou mode.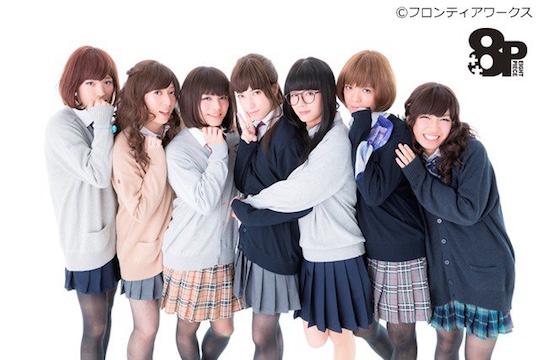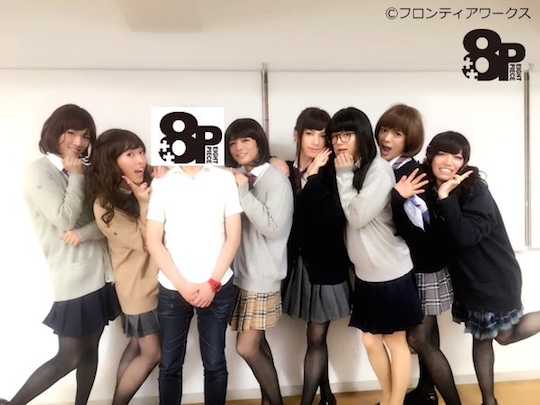 We're certainly curious to see if this gimmick can actually help promote the career of the band. There's no indication that this will become a permanent part of the band's identity or even if they will perform regularly as otoko no ko cross-dressers.
Nonetheless, the initial results have gone viral, though we suspect this kind of approach is popular mostly with Boys' Love fans.