Japanese babes supporting the World Cup Japan team
What better way to enjoy the World Cup, support the Japan team, and celebrate their first game victory…than with two hot babes!
Yes, Natsuki Ikeda and Yumi Sugimoto are giving their all for the boys in South Africa — and we are so glad they are, too!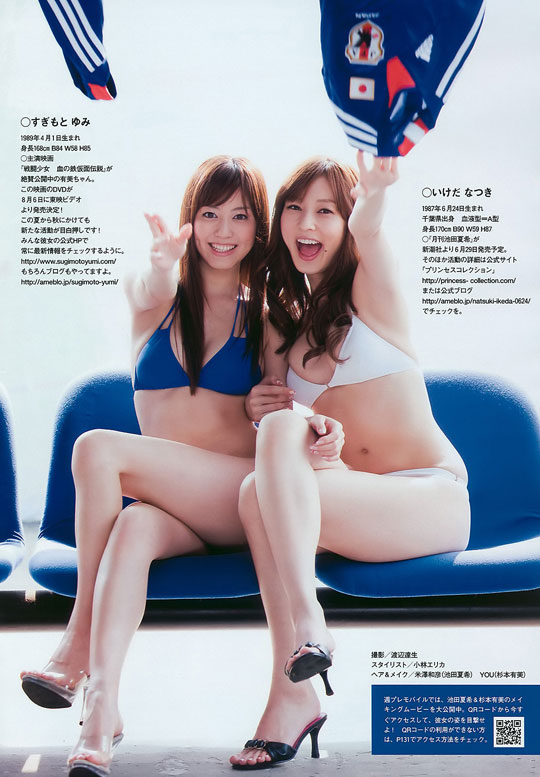 Good luck in Saturday's match against Holland, boys!