Japanese AV porn star receives 100 bottles of fan semen
It's no secret that there's a lot of cum in Japanese porn.
From the ubiquitous bukkake face shot to whole "drinking semen" epics, Japanese guys like their spunk on the ladies.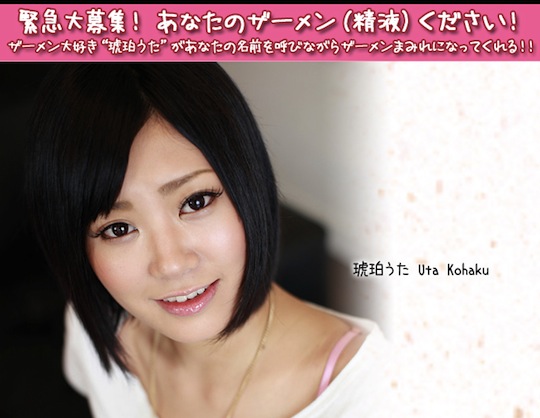 Well, Japanese porn studio RADIX decided to recruit the semen of fans for JAV star Uta Kohaku's next film.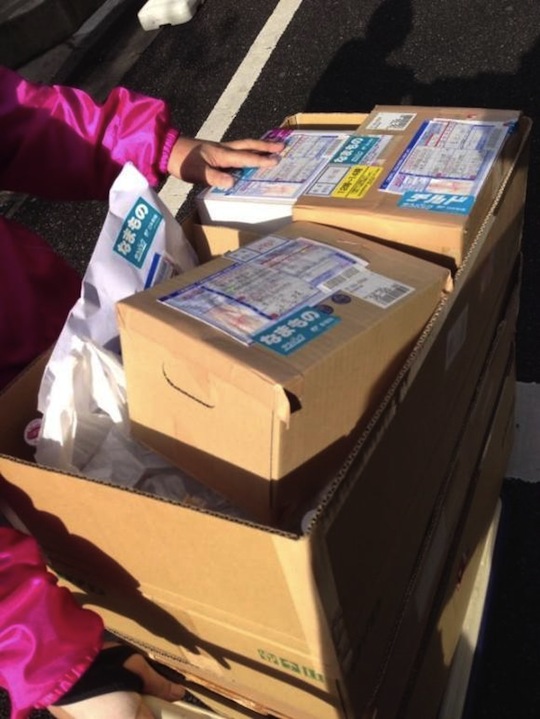 A pretty neat way not only to generate publicity and interest in the upcoming title — but also save on expenses! (Most JAV use bukkake lotion and cream when their team's supplies run low after a long day's, ahem, shoot.)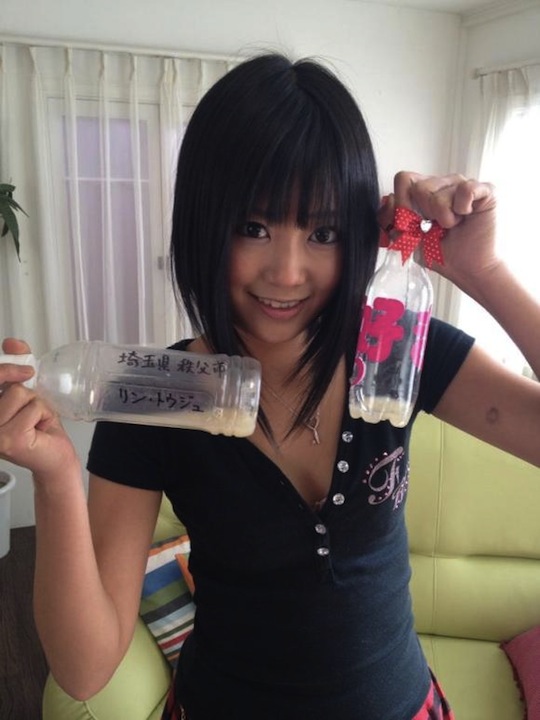 The filming took place yesterday and so this was when Uta got to see the proof of her fandom… all in neatly labelled plastic bottles.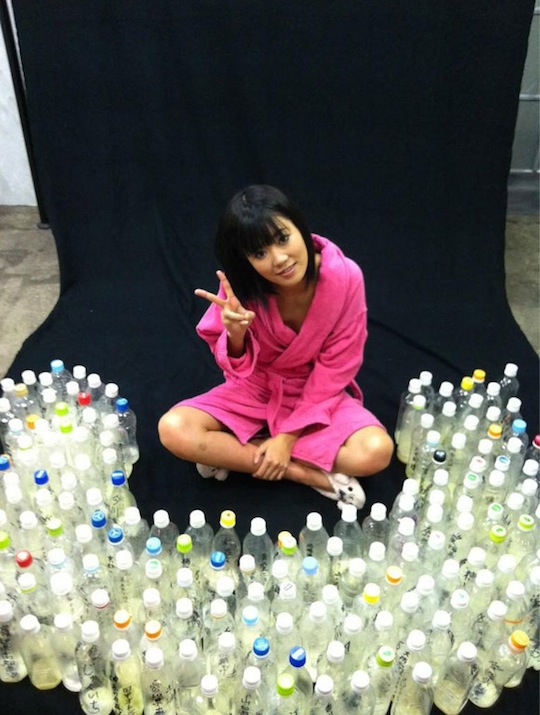 So here is Uta (a mere sprig of a lass at 20), surrounded by the 100 bottles of semen. Happy drinking!