Japanese actress Nae Yuuki nude scene in Twin Peaks
The Japanese actress Nae Yuuki has appeared naked in Showtime's revival of Twin Peaks, though don't get too turned on just yet. The scene is, as might expect from David Lynch, pretty strange.
Nae Yuuki plays Naido, shown nude on a forest floor with her face and eyes sealed up. The character appears in two episodes (3 and 14).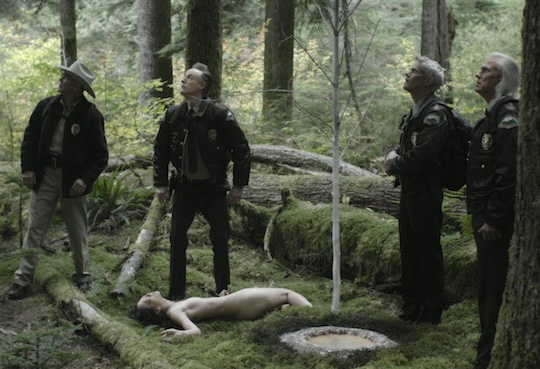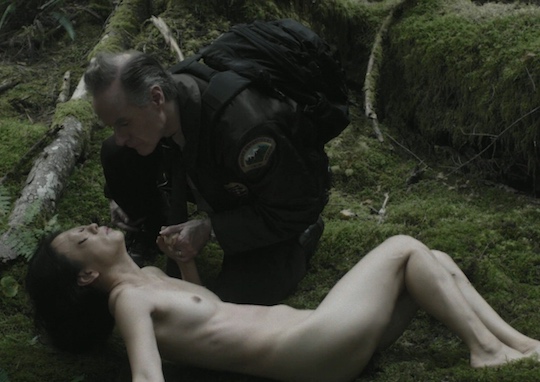 She has acted in a previous David Lynch project, appearing in Inland Empire in a small yet memorable role. Her other credits include Letters from Iwo Jima.
Nae Yuuki is also 46 years old, putting her firmly in the jukujo range and among other actresses of a certain age who are not afraid to shed their clothing for their art. Another awesome example is Saki Takaoka, who was famous for her full-frontal shoot and disrobing for roles many moons ago but also recently a href="http://www.tokyokinky.com/saki-takaoka-reveals-first-nude-scene-in-17-years/">jumped back in the saddle with a nude scene despite being past her so-called "prime".
This is a heartening development, since most Japanese actresses are only prepared to do a quick nude scene at the start of their careers and then stay way clear of it after going fully mainstream (step forward Yuriko Yoshitaka and Sei Ashina, et al). Some, such as Yumi Adachi and Mugi Kadowaki, are happy continuing to do whatever the role requires and more power to them. And then you get someone like Rinko Kikuchi, who is perhaps too keen to strip off. Perhaps she has some issues.