Written by: Tadashi Anahori on June 5, 2012 at 12:13 am | In
Erotic Japan Blog
|
Discuss (1) »
Recently we were fortunate enough to be kindly allowed to visit our friends Orient Industry in their factory and then their amazing showroom near Ueno in Tokyo.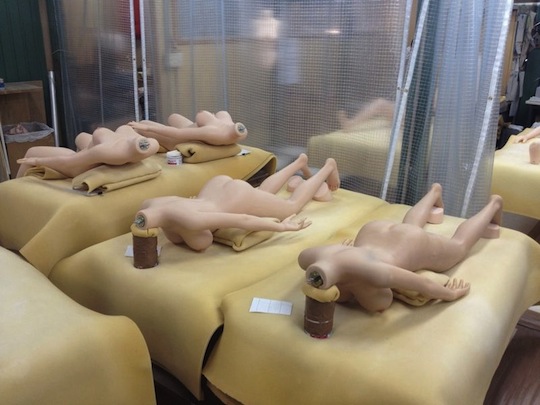 Naturally, treating their products very seriously, Orient Industry are sensitive about the special creation process for the dolls, so we refrained from filming inside the factory itself (but check out the great slideshow at the start!)… but all we can say is: Wow!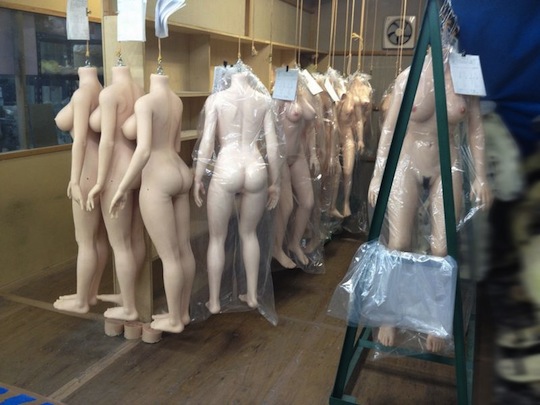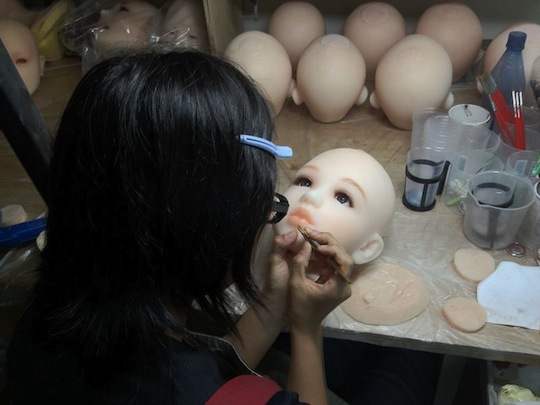 Rather than anything "kinky" or strange, the laid-back and welcoming staff at Orient Industry seem more like master craftsmen (and women) in the traditional of Japanese monozukuri.
You can see the utmost care and precision with which they make their premium love dolls, like true artisans. While we were visiting the factory we witnessed several dolls being handcrafted, each one made to order, from their beautiful body frames to the ample busts, realistic silicone skin and, finally, the alluring faces.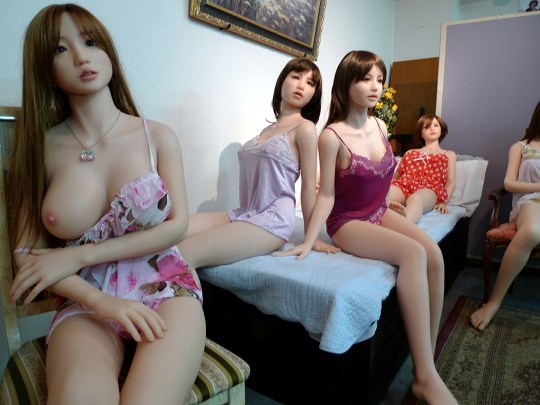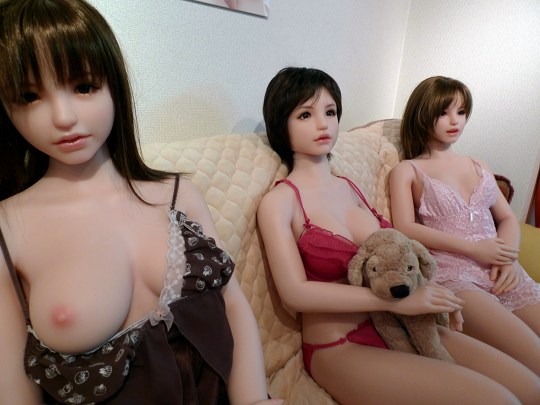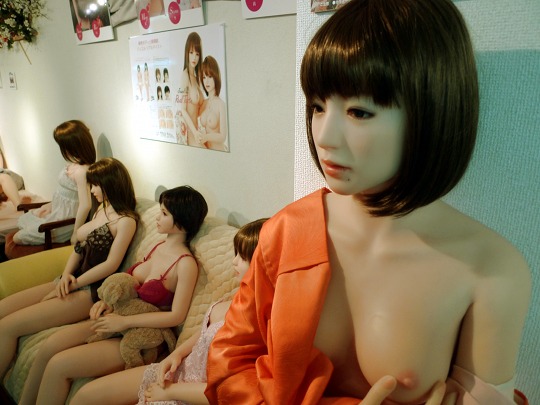 Meanwhile, back nearer the center of Tokyo, the modestly sized but packed showroom is a veritable tribute to the artform of sex dolls.
It features exhibits on the history of Japan's top sex doll brand, not to mention a whole feast for the eyes with numerous wonderful doll models, all arranged for the discerning visitor to admire.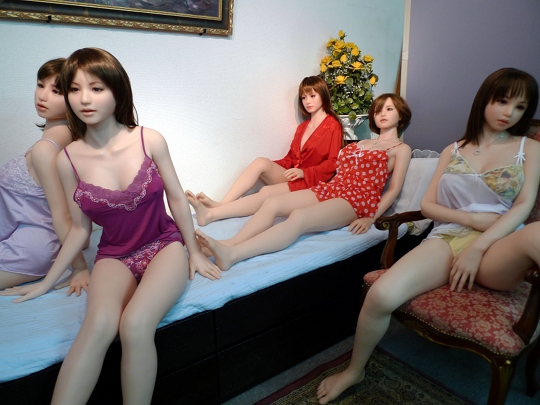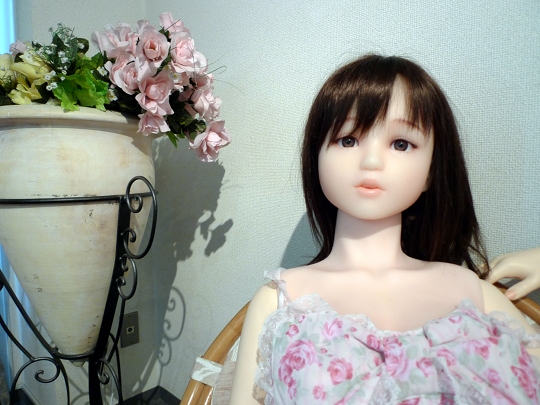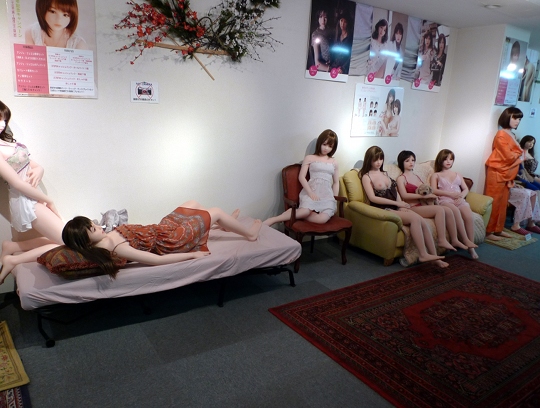 Check out more about Orient Industry love dolls.

Tags: Orient Dolls, Sex doll
Category: Erotic Japan Blog
Other categories: Hands-on Reports, Product Releases
1 Comment »
RSS feed for comments on this post. TrackBack URI
[…] even once had the privilege to visit their studio and see them at work lovingly creating these life […]

Pingback by Tokyo Kinky – Sex and Erotic in Japan » Lady Gaga teams up with Japan's Orient Industry for Gagadoll sex doll — December 4, 2013 #
Leave a comment
Presented by Tokyo Kinky