Written by: Tadashi Anahori on April 13, 2012 at 12:59 am | In
Erotic Japan Blog
|
Discuss (1) »
Before there was SOD, JAV and all their bizarre hentai genre, Japanese porn was a different affair. Often not "hard core" in the true sense of the word and watched in special movie theaters, "pink" cinema was led by Nikkatsu and their "Roman Porno" genre during the Seventies.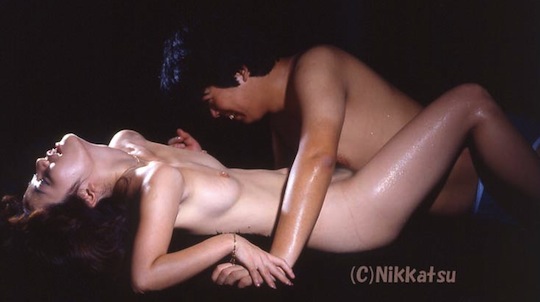 Though watching them now they seem rather tame compared to the extreme antics of Japanese pornography today, they still merit value as nostalgia, genuine art and also a unique brand of retro kinkiness in their own right. They also launched the career of many now respected art house directors, such as Koji Wakamatsu.
The theaters where you could watch them are almost all gone — there is at least one still in central Shinjuku, though — in May they will get a renewed lease of life. 32 titles will be shown as part of the Evergreen Roman Porno film festival at Shibuya's Euro Space art house cinema.
This year marks Nikkatsu's centenary and the company eventually made more than 1,000 pink eiga over 17 years, until 1988. Arguably the most famous title is the first Roman Porno ever, Apartment Wife (団地妻) (1971) and its many, many sequels.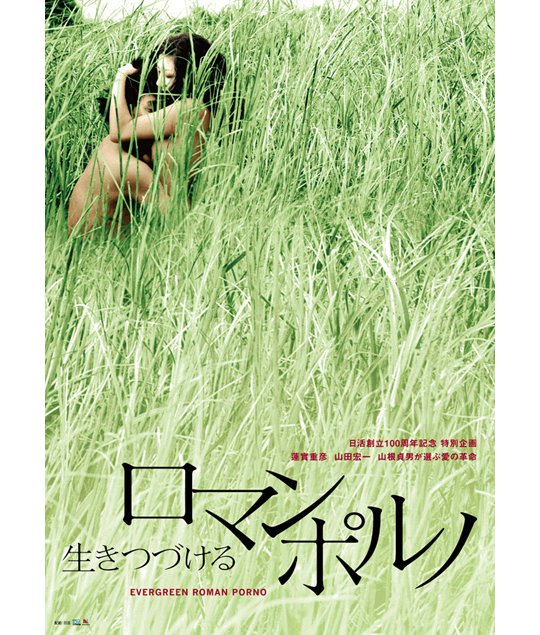 Tags: Japanese pornography, JAV, Pink Eiga
Category: Erotic Japan Blog
Other categories: Hands-on Reports, Product Releases
1 Comment »
RSS feed for comments on this post. TrackBack URI
[...] is being switched over to ballads and songs popular from the Showa period, and with films like the Roman Porno series available to [...]

Pingback by Tokyo Kinky – Sex and Erotic in Japan » Japanese seniors get down and dirty at love hotels — November 20, 2012 #
Leave a comment
Presented by Tokyo Kinky