Written by: Megumi on July 17, 2012 at 10:49 pm | In
Erotic Japan Blog
|
Discuss »
It was only recently that Japanese para-athlete springer was dropping her running clothes to raise money for her travel costs to the London Paralympics.
Now firefighters in Okinawa are following suit — by taking off their suit!
Yes, if you're a fan of hunky, muscular Japanese men, especially the bronzed Okinawan kind, then get your hands on this sweltering set of images, perfect for the summer.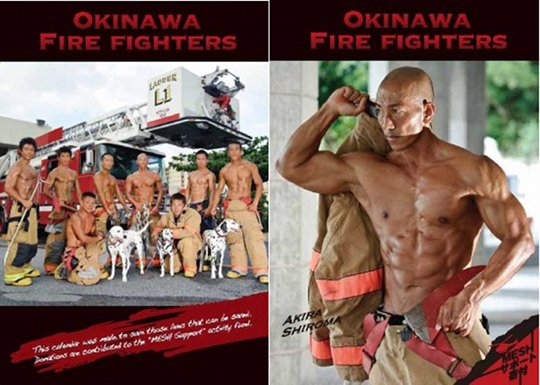 Local firefighters are showing off their prowess in a series of postcards being sold for charity. Following on from the calendar sold last year, the postcards are raising money for a costly helicopter. (Okinawa is the poorest prefecture in Japan — but boasts some of the sexiest people!)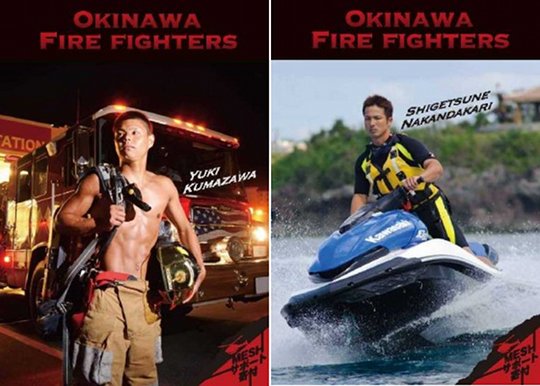 Currently the guys are borrowing a chopper but unless they can get some cash by August, they will have to return it! Good luck, lads!
And if you're ever in Tokyo, you know how to reach me, right?!

Category: Erotic Japan Blog
Other categories: Hands-on Reports, Product Releases
No Comments yet »
RSS feed for comments on this post. TrackBack URI
Leave a comment
Presented by Tokyo Kinky