Written by: Tadashi Anahori on July 15, 2012 at 10:57 pm | In
Erotic Japan Blog
,
Product Releases
|
Discuss (2) »
Kidnapped people famously can end up joining their captors, and hostages can turn into terrorist sympathizers.
Well, here's a new take on the Stockholm Syndrome.
When a TV station dispatches one of its reliable female journalists to report on an outdoor nudist camp at a secret location in the Japanese countryside, it expects her to get deep into the story and deliver a fully formed report.

Well, they get more than they bargain for the with the Weekend Only Japanese Nudist Village, a "kikaku" ("project") genre Japanese porn epic set in the far rural resort that is home to a group of outdoor sex aficionados.
"Kikaku" genre JAV focus on unusual ideas and grand plots, without the distractions of major stars. The attraction is the innovative, at times strange, plot and setting.
In this case it's the reporter bravely interviewing and getting into the spirit of her subjects. First she takes her clothes off to make everyone feel at ease. After all, no one is going to talk to someone so obviously an intruder.

But then she goes one step further in her attempt to get the scoop on the camp. She tries out outdoor sex for herself… all why desperately trying to maintain her professionalism and keep her to-camera reporting going!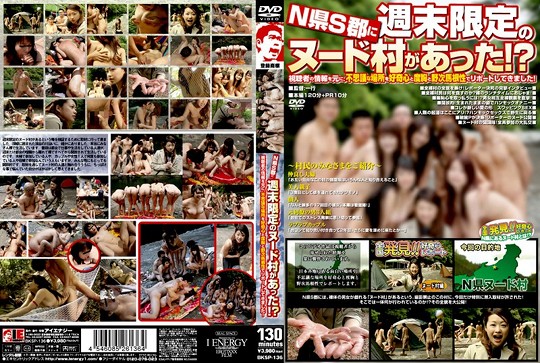 Tags: Japanese pornography, JAV
Category: Erotic Japan Blog, Product Releases
Other categories: Hands-on Reports
2 Comments »
RSS feed for comments on this post. TrackBack URI
Nothing new here, Barbara Walters been having wild orgies with her subjects since the 60′s. You should have seen her at the United Nations!

Comment by Walter Cronkite — July 16, 2012 #

[...] Reporter joins Japanese nudist camp for outdoor sex – Tokyo Kinky [...]

Pingback by Japan nudist | Asiapacificshi — October 27, 2012 #
Leave a comment
Presented by Tokyo Kinky