Written by: Tadashi Anahori on July 18, 2012 at 10:56 pm | In
Erotic Japan Blog
|
Discuss (3) »
Good news, guys. Those zero-cup flat-chested girls will be off the market, leaving only ladies with more ample chests.
As we've said before, Japanese girls are notoriously small in the bust area. But if you've ever wanted your suspicions answered that Japanese guys all have Lolita Complex and want as young-looking a woman as possible, this might be the closest to proof there is.
A survey has found that a surprising majority of the nation's men no only do not mind about small breasts but they even WANT their woman to have an A-cup!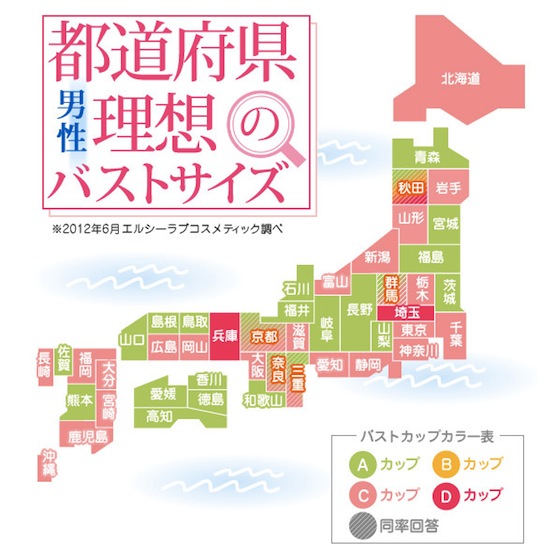 I know, bizarre, huh? The June survey of 1,619 men around the land revealed that men basically either want their girls to ideally have almost no breasts or a reasonable C-cup bust.
A couple of places stood out by their preference for larger chests. Saitama and Hyogo both voted for D-cups, gigantic by the standards of most of the country.
The same people did the survey earlier this year that found out the average bust sizes per prefecture and favorite colored sexy underwear.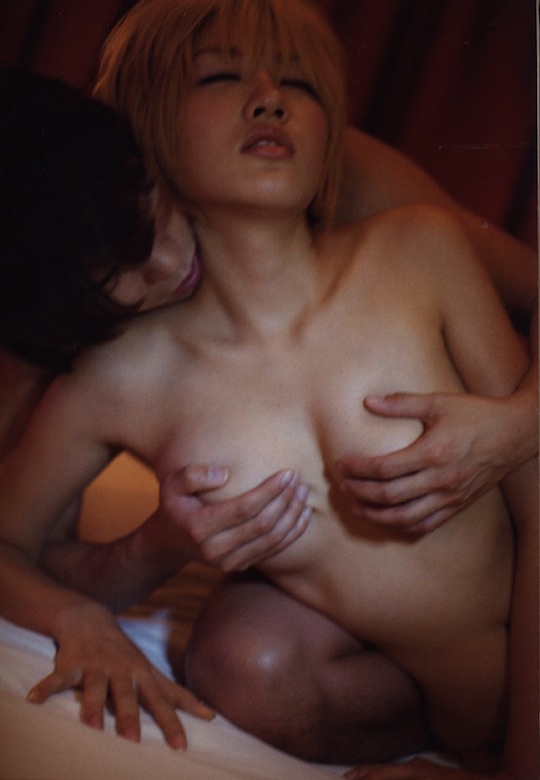 While I can't say I like huge breasts beyond a curiosity factor, a girl with an A-cup or B-cup is just disappointing. She can have the face of an angel but then a chopping board chest. You feel like you are having sex with a young boy. Oh, but maybe that's what the other guys like…


Category: Erotic Japan Blog
Other categories: Hands-on Reports, Product Releases
3 Comments »
RSS feed for comments on this post. TrackBack URI
Big breasts sag with age and look like "mom boobs" or worse "grandma boobs". Small breasts always look perky. So ladies, don't get boob jobs, ugly bags of goo. Don't buy the lie that all men like large breasts.

Comment by Dirk Diggler — July 19, 2012 #

[...] TK Curiosidades [...]

Pingback by Los japoneses prefieren a las chicas planas : Anime Loves — July 21, 2012 #

[…] It might surprise some of our readers, who are convinced that all Japanese girls are flat-chested (hinnyu or tsupeta). (And remember, proof seems to exist the local guys prefer girls with small breasts.) […]

Pingback by Tokyo Kinky – Sex and Erotic in Japan » How big are Japanese girls' breasts? — September 9, 2013 #
Leave a comment
Presented by Tokyo Kinky