Japan's first adult virtual reality event: so popular it shuts down!
Tokyo Kinky was there on Sunday, loyally lining up in Akihabara for what had been touted as Japan's first ever adult virtual reality event. But all was in vain.
We had our suspicions about the event, given how shoddy the event's website was. Still, word had obvious got out — that and how virtual reality is one of the big trends of the year and there had been promises of its adult implications for years.
There were hundreds of people trying to make it into a tiny venue in Akiba. We were all lining up patiently outside but the police eventually had to come and help control the size of the crowd. Then the organizers finally shut the event early because there were too many people and they had already reached maximum capacity. Shucks.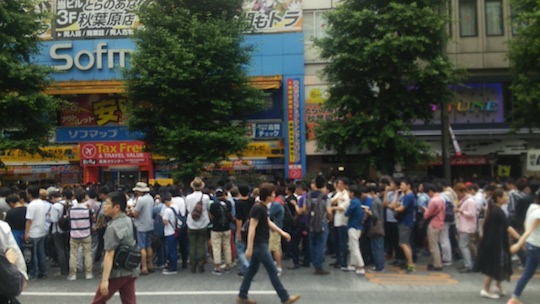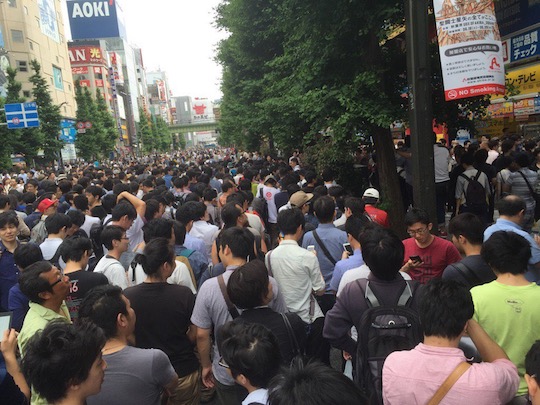 We never made it in but we could see what was awaiting the lucky few by going online…
The venue was hardly the largest or most sophisticated of places, by the looks of things.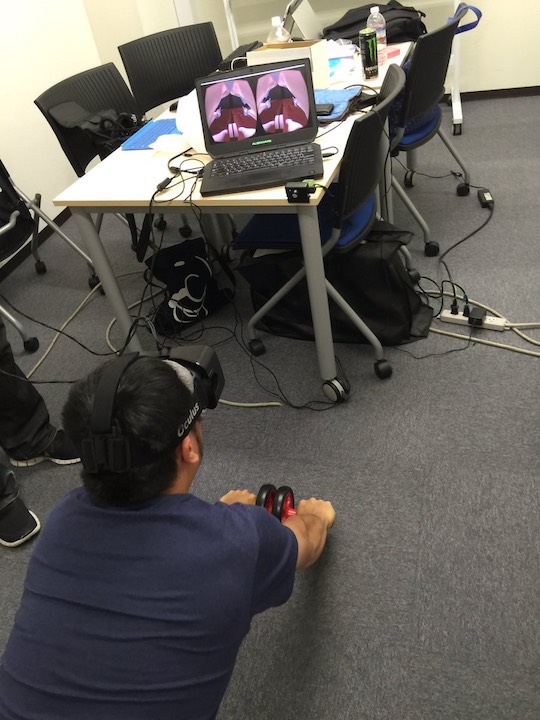 And some of the VR goggles seemed rather low-fi (or is this a joke?).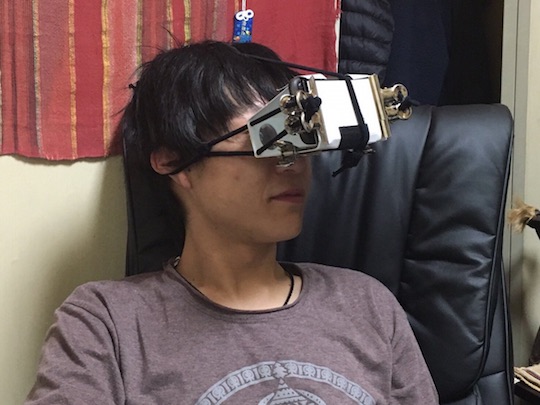 This may have been the most exciting booth.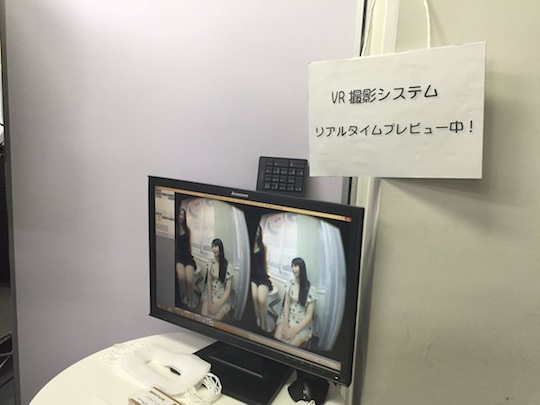 Or if you prefer 2D ladies…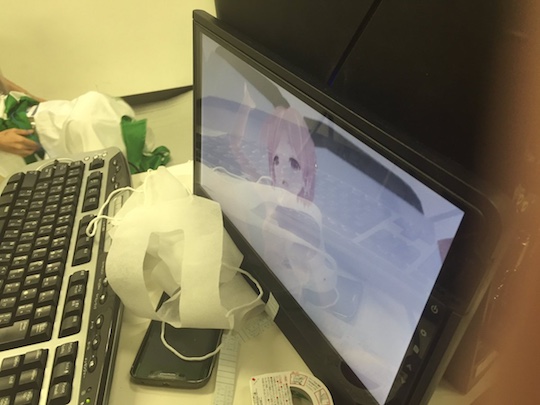 This looks like fun, though.
This video shows someone enjoying a "virtual breast groping booth". It's a shame because there is a perfectly lovely lady attending the booth. Wouldn't you rather try the non-virtual experience?
The toys themselves seemed familiar ones, such as the Vorze A10 Cyclone SA. We have yet to see major new, dedicated VR releases for the adult market.
The idea seems to be to combine sex machines and powered onaholes with VR content and headsets. This has been happening for some time, though, such as DIY efforts like this Tenga and Oculus Rift combo.
That being said, it would be easy to do in Japan, since there's already a wealth of eroge, SIM and virtual dating content out there.
Another adult VR event has been announced for August. No details are available yet, so keep an eye on this blog or the Adult VR Festa website. Next time, let's make it Tokyo Big Sight!