Ishoku-hada: Miyako Akane sparks extreme body painting cosplay subculture niche in Tokyo
Shocking. Fluorescent. Gaudy. Loud. Vular. Neon. Flashy. Tacky.
There's a lot of epithets that can be applied to this new cosplay style that is like body art on psychedelic drugs, though none of them quite capture it.
Inspired by strange characters from anime, cinema and video games, behold the new Japanese subculture of ishoku-hada.
Certain sections of the Interweb are currently abuzz with breathless talk of this bizarre body painting and cosplay niche, which literally means "unique skin" or "unusual skin".
Like an "alien" version of gyaru, ganguro or yamanba trends, women dress in extremely garish and skimpy outfits while their hair is dyed and bodies painted in outlandish colors: red, turquoise, yellow, pink, purple… you name it! (For obvious reasons, though, the "black" skin models might be offensive to some.)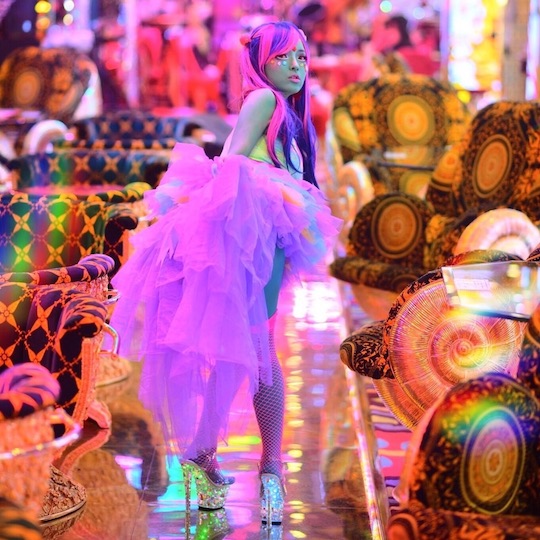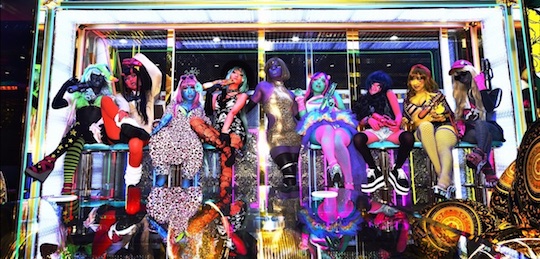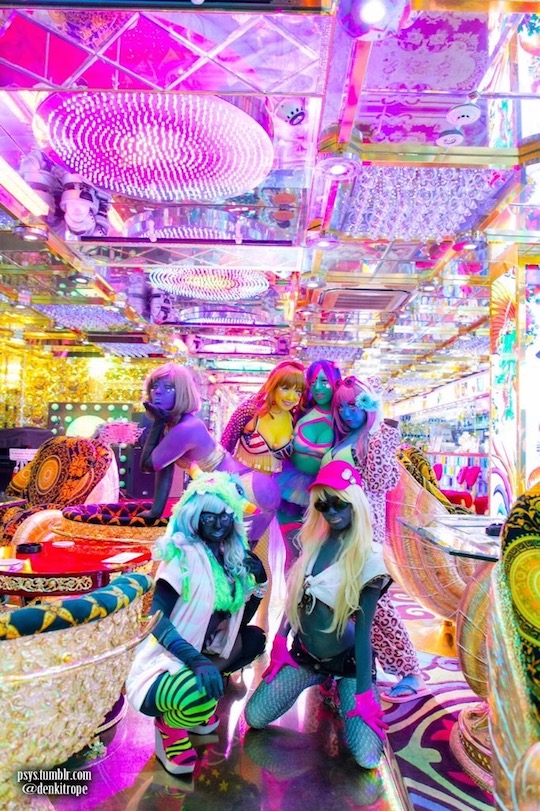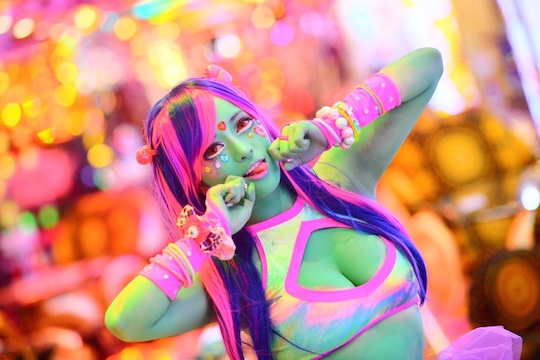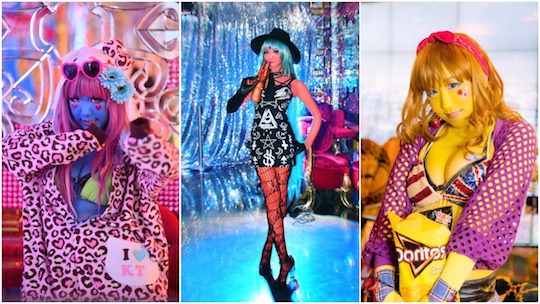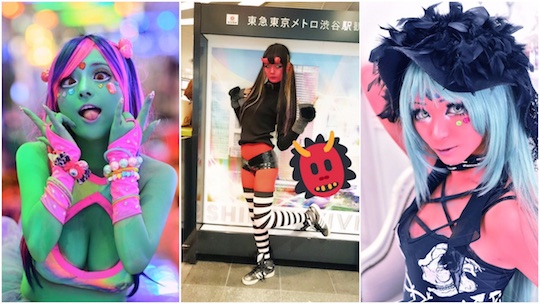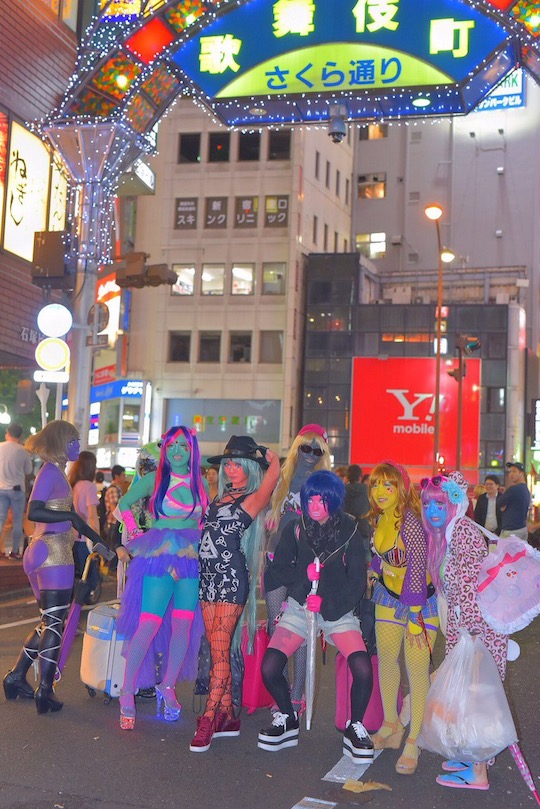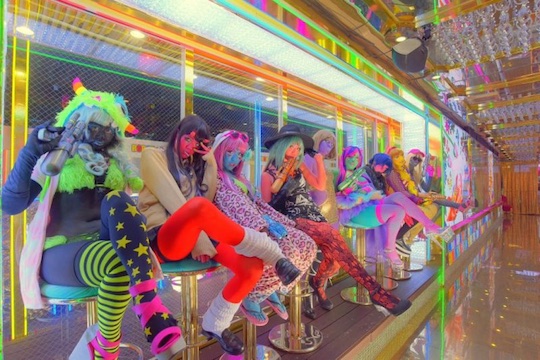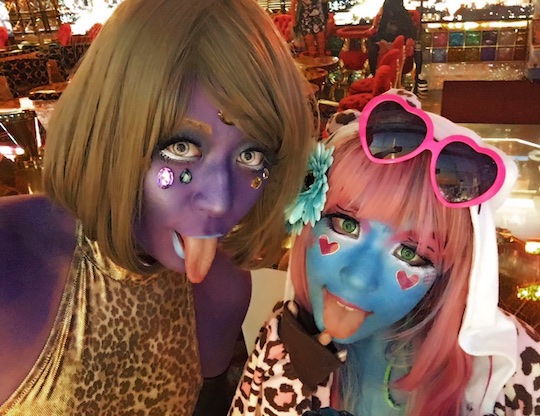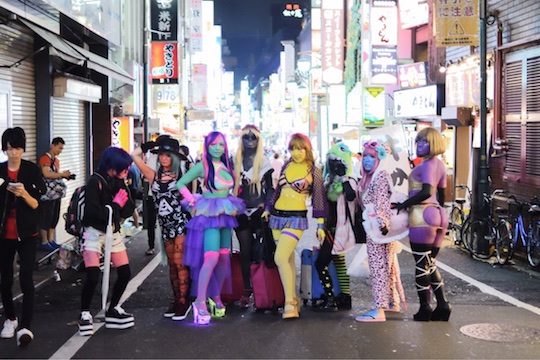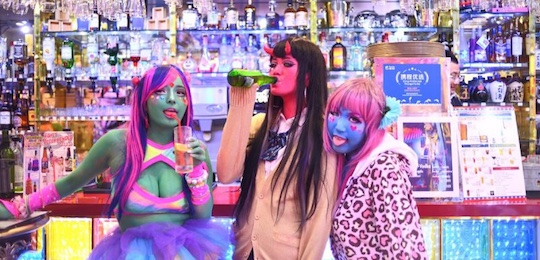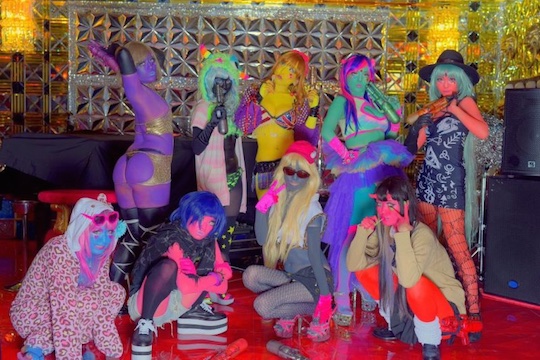 For the curious, Kotaku has helpfully pinpointed some of the influences on ishoku-hada, including Avatar, Phantasy Star Online 2, Panty & Stocking with Garterbelt, and Mystique. (It also reminds that prim and proper beauty Reiko Kikukawa painted her skin blue to advertise the Blu-ray release of Avatar a few years ago. Ah, good times in Tsutaya gazing at that poster.)
A handful of practitioners got noticed and it has started to spread online thanks to the Japanese editions of BuzzFeed and Huffington Post, though the number of people actually doing this is tiny.
What many have not noticed is that the main model behind this "trend", miyako, is none other than popular (and very busty) gravure idol Miyako Akane, who is now also a porn star performing under the name Ema Yumekawa.
Akane took part in the ishoku-hada shoot in Kabukicho (at the notoriously lurid Robot Restaurant, it seems) and other models involved include Chieri Sunaga.
Less a new Shibuya street fashion trend, it's more like a marketing stunt by gravure idols bringing together a bunch of influences. And look how successful it has proved at getting our attention!
Fingers crossed this makes it into the 2020 Olympics' opening ceremony!