Insemination Fantasy Creampie Vibrator
Okay, I have a confession to make. I have an insemination fantasy — and so does Taro.
We love the feeling of power and completion, the kinky naughtiness of "inseminating" me with spunk. The problem is that I don't want to get pregnant, of course. So what to do?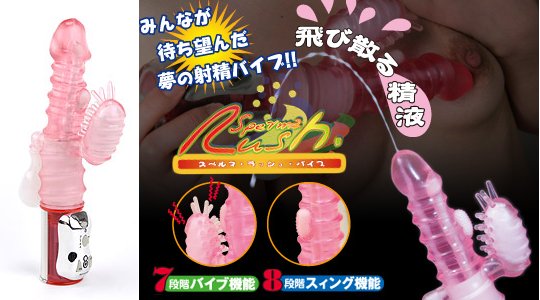 Well, this is a nice solution. The Sperma Rush Creampie Vibrator can pump me full of "spunk" while also pleasuring all my clit.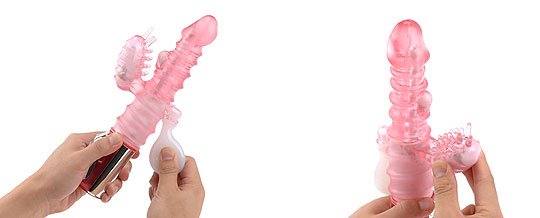 Taro controls the buttons and cranks up the pleasure levels, before finally unleashing a shower of spunk into me (or onto me).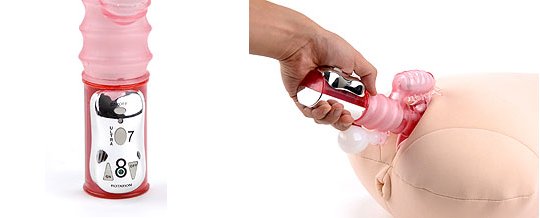 This is the most function-packed rabbit vibe I've ever used — or had used on me. There are eight swinging vibration patterns, plus seven modes.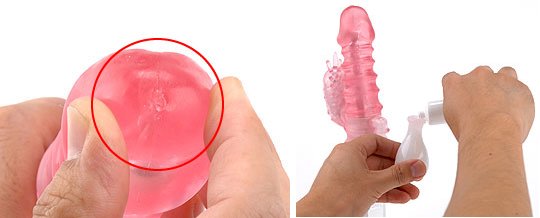 And of course the creampie function, where a spunk-like liquid is kept in a small pouch, ready to be squeezed out when you are gagging for it.
We have been experimenting with Taro's own spoils but old stuff. We keep some in a bottle and wait a day — then all the tadpoles are certain to be dead — and then pour it into the vibrator's pouch.
There is also an ersatz sperm liquid included for when you don't have a partner to hand…