Written by: Megumi on November 14, 2011 at 1:06 am | In
Erotic Japan Blog
|
Discuss (1) »
Take a beautiful Japanese female artist and it's always going to be a fun day out.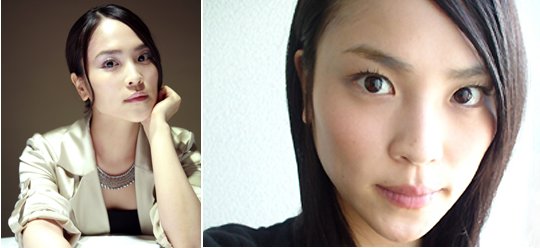 Then she starts to make a series of beguiling, sensual images of hot Japanese female models, actresses and celebrities for magazines, adverts and exhibitions, and you have a truly great combination, popular with men and women alike.
That's what Asami Kiyokawa does, working with the likes of AKB48's Atsuko Maeda and Yuko Oshima, and Yoko Maki, Masami Nagasawa and Asami Mizukawa.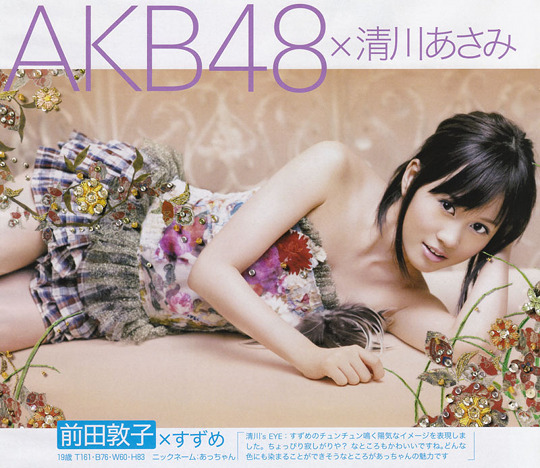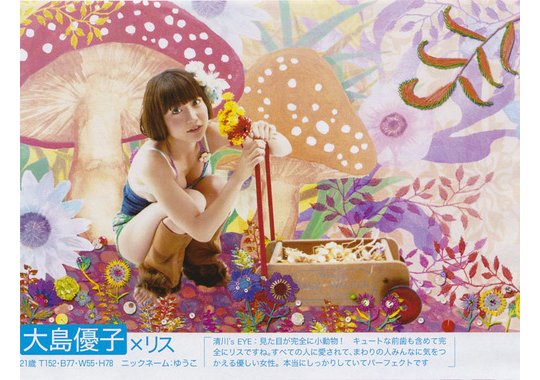 A lot of CG work goes into the final images, transforming the beautiful women into peacocks, forest settings, or decorating them with pearls and other surreal ornaments.
Her current collection, Bijo Saishu ("Beauties Collection"), is now on exhibition in Mito, Ibaraki, and it's no wonder that the exhibition catalogue has been selling so well!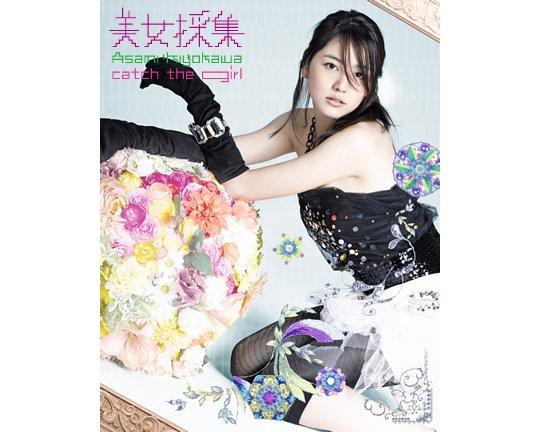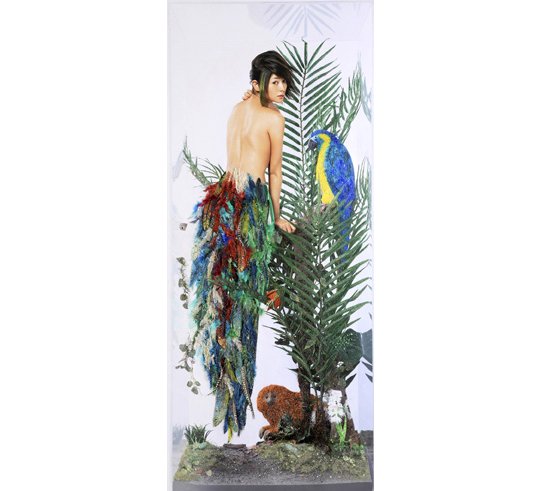 Tags: AKB48, Atsuko Maeda, Yuko Oshima
Category: Erotic Japan Blog
Other categories: Hands-on Reports, Product Releases
1 Comment »
RSS feed for comments on this post. TrackBack URI
[...] Kiyokawa (b. 1979) is a Japanese artist who creates elaborately decorated photographs with famous women [...]

Pingback by Tokyo Kinky – Sex and Erotic in Japan » The Sexiest Intelligent Japanese Women — March 28, 2012 #
Leave a comment
Presented by Tokyo Kinky