Written by: Tadashi Anahori on April 27, 2012 at 8:00 am | In
Erotic Japan Blog
|
Discuss (3) »
More sad news, folks. One of the most popular and long-standing Gravure idols in Japan, Waka Inoue, has announced she has got married!
Born in 1980, Waka has been in our kinky spotlight for many years. Sadly, now she is getting hitched with a film director so will probably disappear from the lens of sexy photo shoots forever. A whole generation of busty babe-loving blokes in Japan will be devastated but it had to happen one day.
Let's enjoy her in all her glory!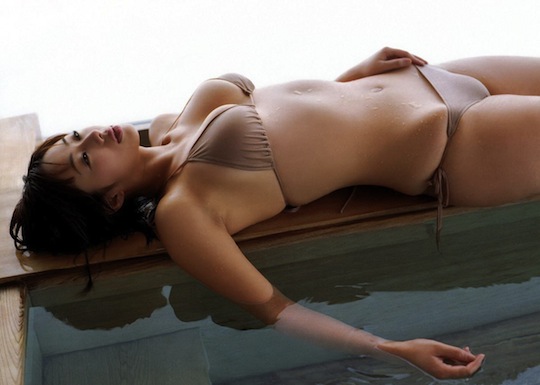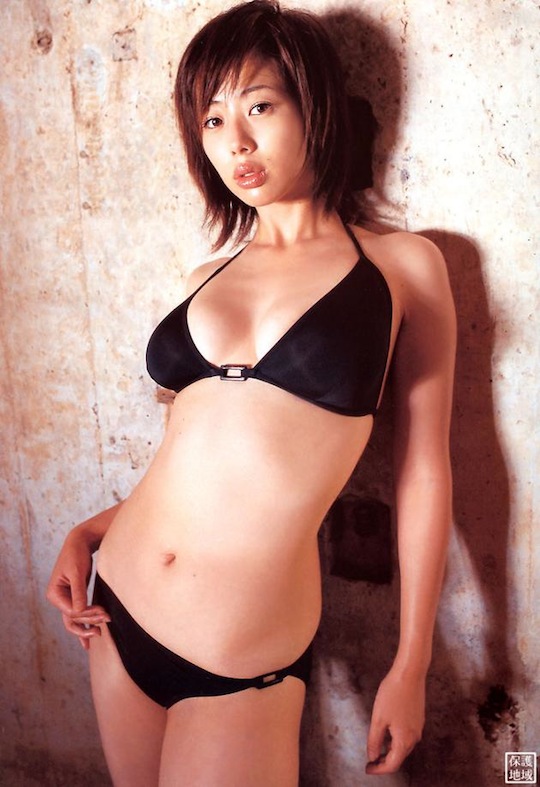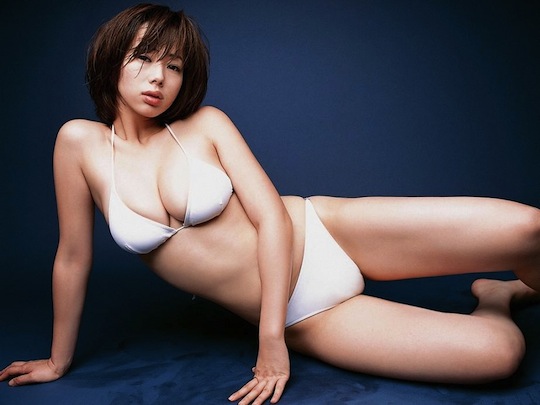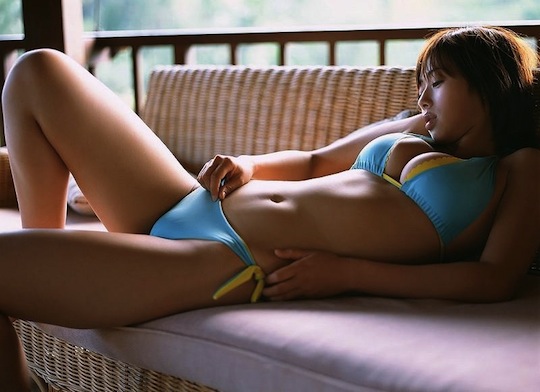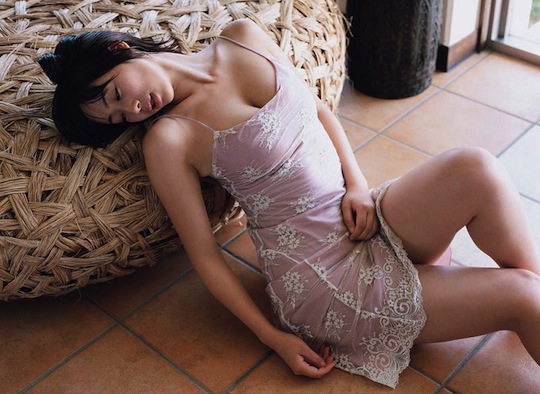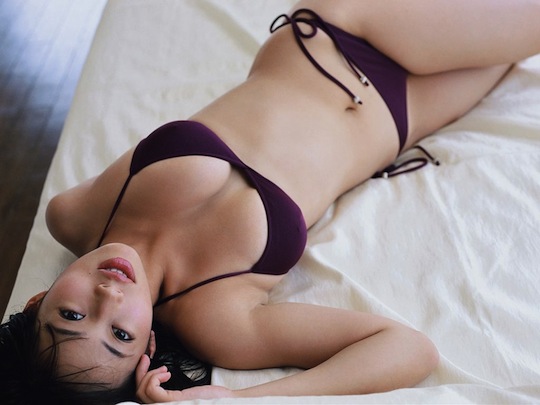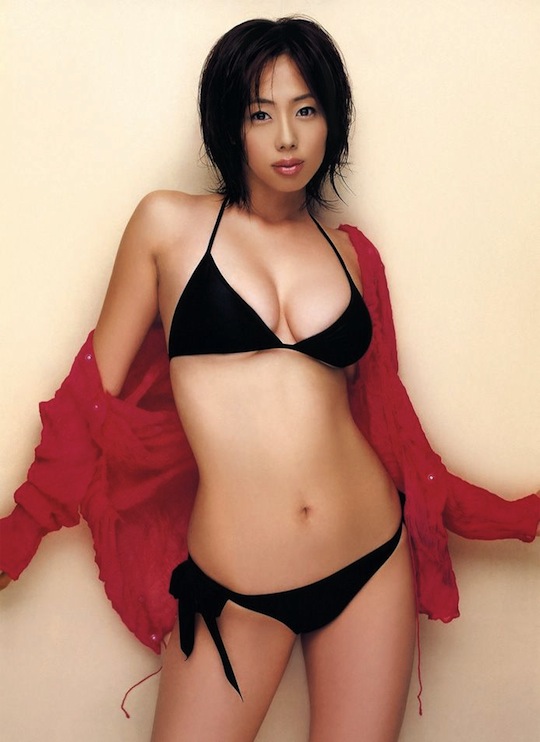 Tags: idols, Waka Inoue
Category: Erotic Japan Blog
Other categories: Hands-on Reports, Product Releases
3 Comments »
RSS feed for comments on this post. TrackBack URI
What's wrong with her lips? Looks like allergic reaction to her lipstick makes her lips look like prolapsed anus.

Comment by Dr. Probe — April 28, 2012 #

@Dr. Probe

Well, maybe they aren't all natural. Either way, you wouldn't complain about kissing them, would you?!

Comment by Tadashi Anahori — April 29, 2012 #

She suck to much pen*s, that why her mouth like that.

Comment by veevi — May 8, 2012 #
Leave a comment
Presented by Tokyo Kinky