Gravure idol Hitomi Yasueda marries comedian Piko Taro
Kazuhito Kosaka, aka Daimaou Kosaka, aka Piko Taro, the comedian best known for his viral hit "Pen Pineapple Apple Pen", has married his secret long-time girlfriend.
And the lucky lady is none other than… gravure idol Hitomi Yasueda!
This is not a joke. The busty model (and former race queen) with a delightful butt has been dating Kosaka for four years, after they appeared together on a TV show in May 2013 and long before he hit the big time as his Piko Taro character.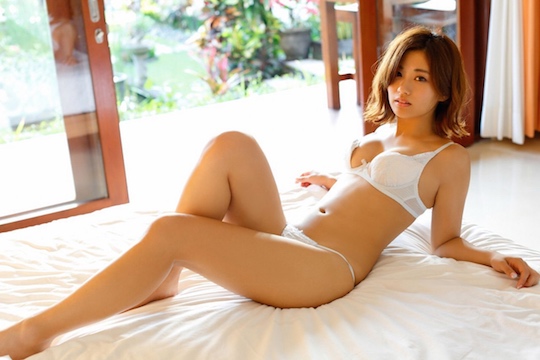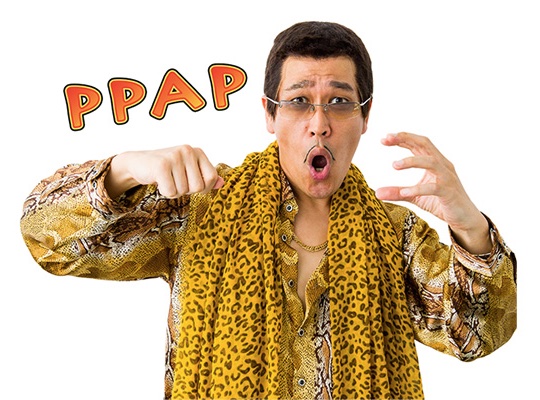 They got married on August 3rd. To be honest, when we read this news we assumed it was a very mistimed April Fool's Day prank. We're still a little in shock, even after writing this up and checking the facts.
Hitomi is now 29, so was probably keen to settle down and her gravure career, while successful enough, was not exactly on fire. Once she was in her thirties, it was probably destined to dry up. It's a smart move and may help her segue into more mainstream gigs. We expect those days of bikini and nude shoots are long behind her.
Kazuhito Kosaka, though, is 44, so he has done very well to snag not only a gravure idol but one 15 years his junior! We assume that when he is out of his Piko Taro costume, he can look and act quite normally.
Plus, it's well known that, like being a DJ or musician, the best way to a woman's heart is to be funny. So whenever you see an aging comedian on stage, remember that if you can tell a joke you are still more likely to end up in bed with a hot model than a younger guy.