Written by: Megumi on January 31, 2012 at 12:56 am | In
Erotic Japan Blog
|
Discuss (3) »
Our favorite Korean sexy ladies, the indubitable and undefeatable Girls' Generation (aka Shojo Jidai or SNSD) are going to perform tonight on the CBS talkshow, "The Late Show with David Letterman". It's apparently the first Korean music act to appear on mainstream American television!
Their five-minute set will feature "The Boys" (in English!), the title song of their third full length album. AKB48, eat your hearts out! The gals with the long legs are in charge and all your moe antics count for nothing against pure, unrestrained female sexiness!
Japanese pop stars better start pulling their act together otherwise the leaders of K-Pop are gonna rule the world. It's significant, if you examine the stats for their YouTube videos, that viewers are coming from all over the world, and much more widely than say, rivals, AKB48, whose fan base is still almost irrevocably Japanese.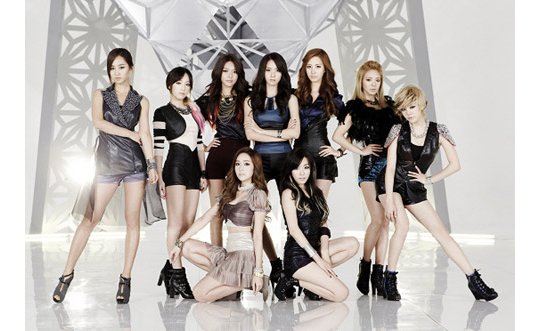 Much as I like to support my country, I'd have to say the Koreans have the upper hand in this fight.
*Update* Here's a video of their performance! Almost a million views in less than 24 hours!

Tags: K-Pop, Korea
Category: Erotic Japan Blog
Other categories: Hands-on Reports, Product Releases
3 Comments »
RSS feed for comments on this post. TrackBack URI
[...] yesterday we were lamenting the victory of K-Pop over Japanese [...]

Pingback by Tokyo Kinky – Sex and Erotic in Japan » Average 13.7 Years: Japan's new girl band — February 1, 2012 #

Thanks for the heads up, I caught their act and it was great! So many pretty girls, so little time. Sigh.

Comment by Grateful Dude — February 2, 2012 #

[...] much as we love Korea, K-Pop, Korean food and Korean girls, the continuing furore over the island of jagged rocks that is [...]

Pingback by Tokyo Kinky – Sex and Erotic in Japan » "No Japs Allowed": Korean internet cafes get racist — August 22, 2012 #
Leave a comment
Presented by Tokyo Kinky