Written by: Kazuki Kintama on March 4, 2011 at 7:58 am | In
Erotic Japan Blog
|
Discuss »
Which of these barely legal Japanese Idols would you pick to bark for you?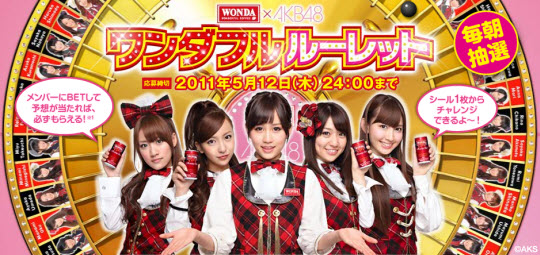 That's the theme for the new Wonda coffee campaign staring our favorite future porn stars. The rules are simple. When you buy a Wonda coffee, remove the campaign sticker and go to the website and "place your bets" on a roulette wheel full of, you guessed it, the AKB48 girls. If you choose the correct girl, she will say "wan wan!" (woof woof) and you win a dog strap for your cellphone (lame) and a limited edition AKB Wonda coffee with a picture of one of the members on the can.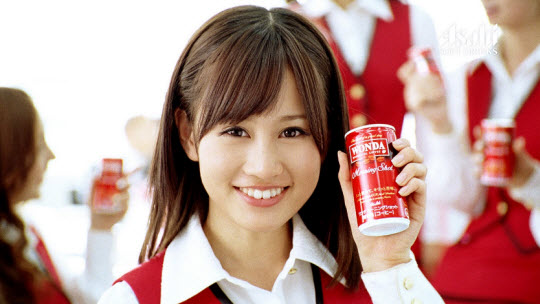 The winning girl changes every morning at 8am and if you want more chances at getting your limited edition AKB Wonda coffee, you just have to buy more coffee. Can you get Wonda coffee outside of Japan? Unfortunately, no. I'll give it a shot and let you guys know if I won. You can have the doggie cell phone strap if you guess right.

Tags: AKB48, Akihabara, Atsuko Maeda
Category: Erotic Japan Blog
Other categories: Hands-on Reports, Product Releases
No Comments yet »
RSS feed for comments on this post. TrackBack URI
Leave a comment
Presented by Tokyo Kinky