Futanari Musume Double Hole for hermaphrodite fetish masturbation
We've seen some unusual masturbator toys in our time as sex bloggers: grenades, bricks, sea anemones, tentacle sex, and more.
There are also onaholes for guys with fantasies about an "extended" clitoris.
More controversially, there are even shotacon "young boy" fantasy toys.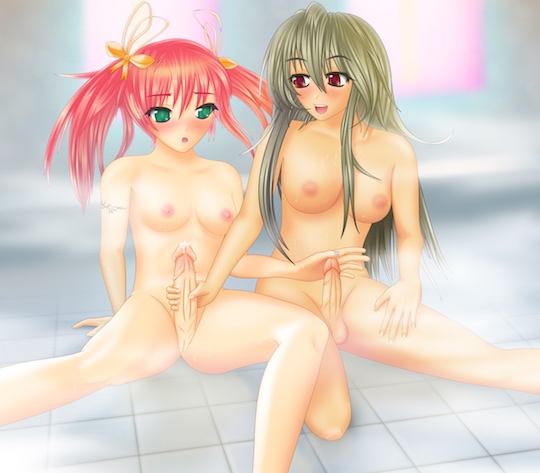 But we've never seen a futanari onahole before. (Except perhaps the Otoko no Ko? Onahole, though it did not call itself a futanari toy.)
The Futanari Musume Double Hole takes the fantasy of the sexy hermaphrodite — a cute, slim Japanese girl who just happens to have a huge cock — and turns it into a quite stunning toy, whose design was supervised by Wazuka Inochi.
The staple of doujinshi and eroge (and AV — though it is faked with dildoes) is not only replicated as a beautiful masturbator with bust and erect penis, it also adds something quite novel.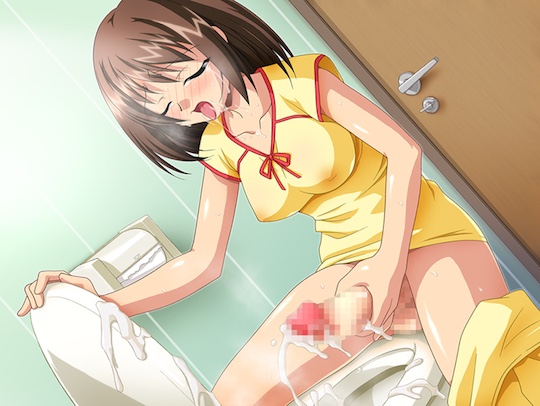 It seems Tama Toys weren't content with just the futanari theme. They went a step further.
As Kanojo Toys say: "Ever fantasized about penetrating into a penis? Male urethra penetration or urethral sounding is potentially dangerous in real life but here you can give it a try with this futanari idol."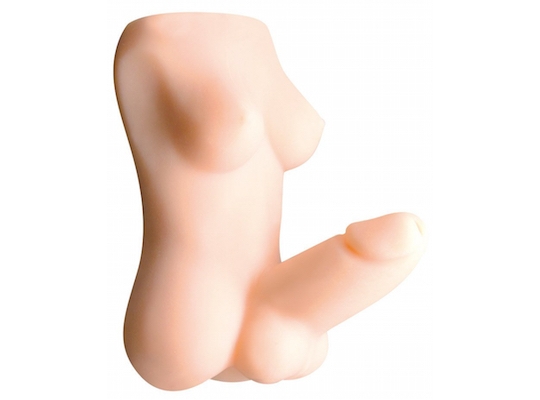 Yes, you can literally penetrate this futanari in her butt hole but also through her cock.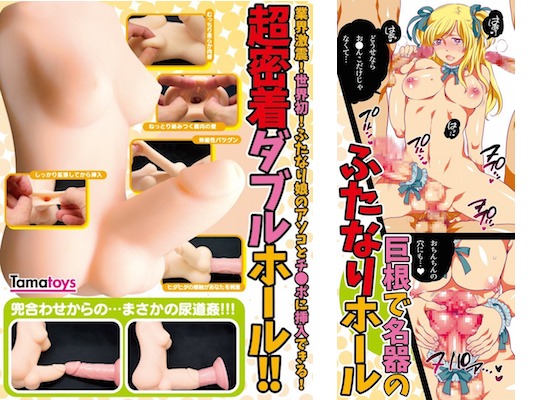 In futanari porn, lesbian scenes are standard, though sometimes the girl is shown penetrating the man with her giant member. But we have never heard of futanari combined with urethral sounding fantasies before. Top credit to Tama Toys for surprising us yet again.