Free condoms distributed to otaku at Comiket
Condoms in Japan are an underused breed, judging by the rampant venereal disease and unplanned pregnancies.
As such, condom brands try all kinds of wacky campaigns to get young men and women interested in using their products.
This also includes free giveaways. Earlier this year, Tenga gave away complimentary condoms to newly enfranchised voters at the House of Councillors election.
You might be forgiven for thinking that otaku are the demographic with the least need for contraception in their lives, but you would be wrong. That is, if Comiket is to be believed.
A booth at the upcoming Comiket on December 30th will be distributing free condoms to visitors.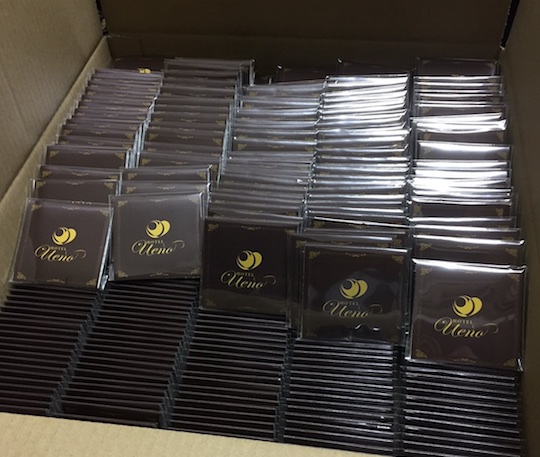 This isn't as generous as it sounds: these prophylactic are advertisements.
They are themed around "Ueno-san the Love Hotel Employee", which is a manga and forthcoming TV drama about, you guessed it, a Gotanda love hotel employee called Ueno.
But don't discard these condoms as cheap merchandise. They are a mere 0.03mm, which is almost as impressive as other Japanese models. Okamoto, for example, has a 0.01mm condom.
There are only a few hundred condoms waiting to be distributed, though, so be sure to arrive early if you want to claim your prize. Head to booth West Re 25a.
Failing that, just go to an actual love hotel, since they always offer at least one free condom to guests. A typical hotel actually gets through around 5,000 condoms a month.