Former Olympic snowboarder Mero Imai to make porn debut
The former Olympic snowboarder Mero Imai is to make her porn debut on the Muteki label, a studio that specializes in celebrities switching to the adult video industry. (Recent examples include Anri Sakaguchi, Miyako Akane, and Yua Mikami.)
As we wrote back in 2015, Mero Imai is a former half-pipe Olympic competitor in 2006. However, her lack of success at the Winter games led to personal and family problems and she started working as a hostess in Osaka.
As is sadly too common in the hostessing world, she then segued into a career as a delivery health call girl. She also had plastic surgery, attempted suicide, got married while pregnant, got divorced, married and divorced again (same guy)… Quite the life.
And now, following her first hair nude (full-frontal) shoot in 2013 for the photo book "Mellow Style" and various other revealing shoots since (and a DVD), she has finally taken the plunge into AV.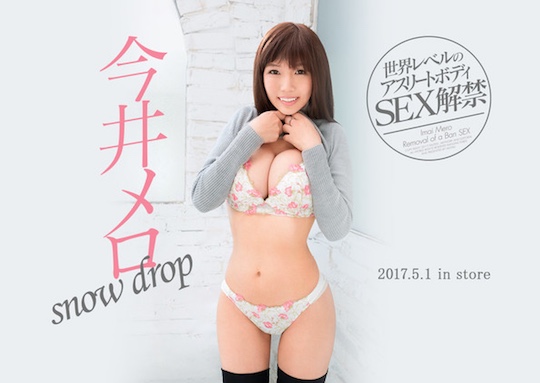 Imai debuts for Muteki on May 1st. Snow Drop stars the 29-year-old putting her experiences in prostitution, sport and nude shoots to good use for 140 minutes. No preview images are yet available but one thing is for sure: Mero Imai should certainly know what she's doing. We look forward to updating you all with some images when they appear online.
So when we watch the 2020 Olympics, we can also speculate which of the athletes may one day switch to another career that makes use of their physique.