Former Japanese adult film star to marry male fans in fake wedding ceremony
If you were upset by Sola Aoi's sudden marriage announcement, don't worry: you still have a chance to marry a Japanese AV idol.
Asuka Hoshino had a career between 2010 and 2014, and is now trying to build a post-AV career. Presumably things are not going too well for her, since she's now turning to her fans to pay her directly.
Still, she's offering something original: a marriage ceremony!
Yes, you can "marry" Asuka Hoshino just by paying a fee. She will participate in a fake ceremony that you and the 31-year-old former porn star will plan together with a genuine wedding planning company, Ambitious.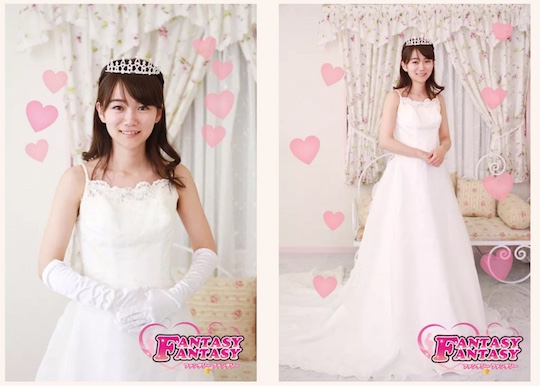 The happy couple will wear formal wedding attire and have an initial meeting to decide the details about the wedding, which is held in a venue in Odaiba.
Apparently Hoshino's real father will be on hand to "give her away" on the day, which may be a bit awkward considering potentially how much a real fan may have masturbated while watching his daughter have sex.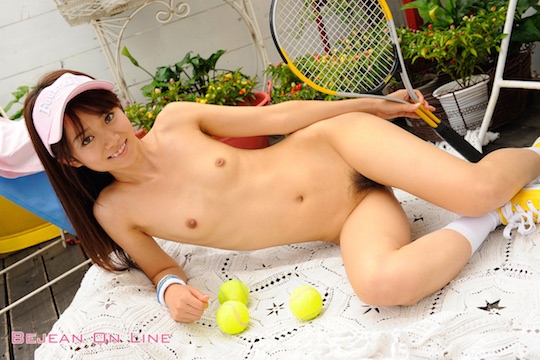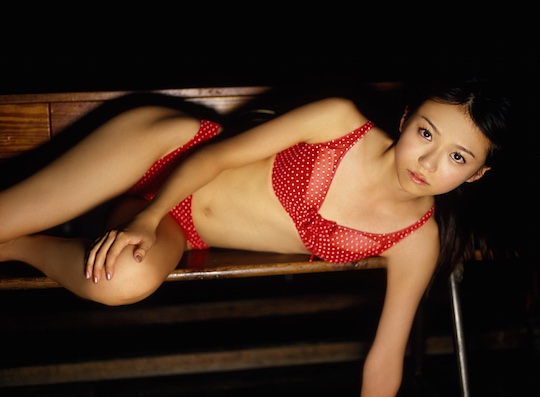 There won't be a proper kiss, though, just a "pose" — and certainly no wedding night. Of course, minor porn stars are available at call girl services already and top stars always have plenty of rich boyfriends who "compensate" them for their time. So paying a porn star for sex is not unusual per se. But this time, the novelty is surely the wedding.
For ¥350,000 (US$3,150), you get your "wedding" with Asuka and even official photographs, but rings are not included.
Needless to say, there's nothing legally binding about this "marriage" and it's also not unique: Asuka will actually be marrying three lucky men as part of the campaign.