Written by: Tadashi Anahori on July 26, 2010 at 2:20 am | In
Erotic Japan Blog
|
Discuss (2) »
Is this everyone's dreams come true?
Rina Nakanishi (中西里菜) used to be one of the minor members of idol group sensation AKB48 but has since left the world of idols for far more rewarding work in…porn!
The 22-year-old has taken on a new stage name, Riko Yamaguchi, as part of her new career.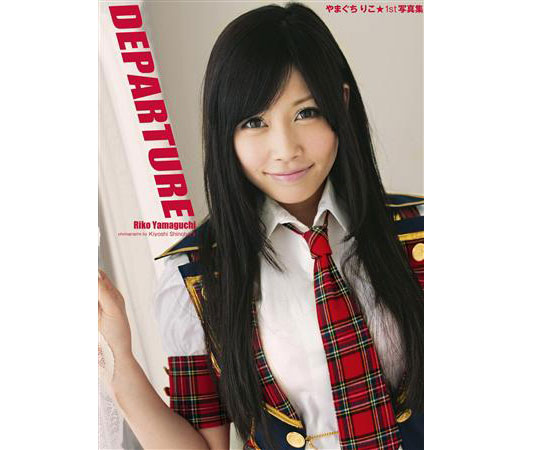 She has also released a nude photo book called, appropriately enough, Departure. However, this gained the furor of her former employers at AKB48, who, though make the idols dress very skimpily, oppose actual nudity. They are now suing Nakanishi!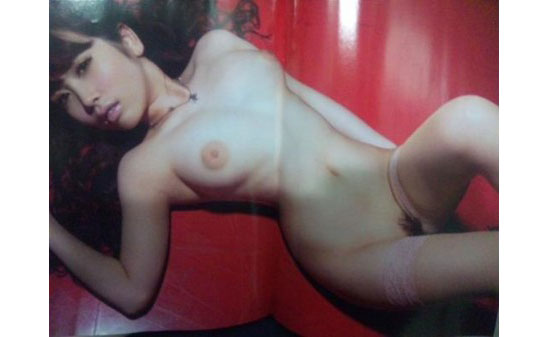 This reminds us of the case of former gravure idol Minako Komukai (小向美奈子) who, after retirement, blew the lid on the industry, telling the press it is common for idols to basically work as prostitutes. (Come on, we always suspected!)
She ended up a drug-user — of course the crime of all crimes in Japan — and after a run-in with the police her career was in ruins.
Cue taking a job as a stripper in Kabukicho!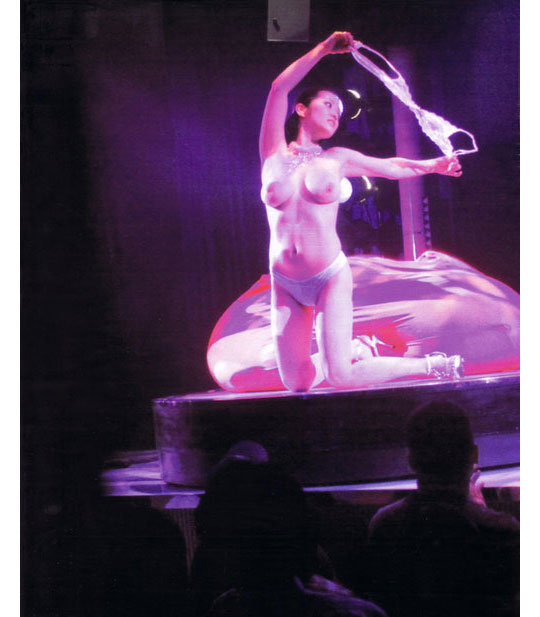 Unfortunately her former agency caught wind of this and tried to sue her, taking out a court order to prevent her from showing the world what they all wanted to see…
Thankfully she ignored the courts, performed many shows and has since released nude photo books galore.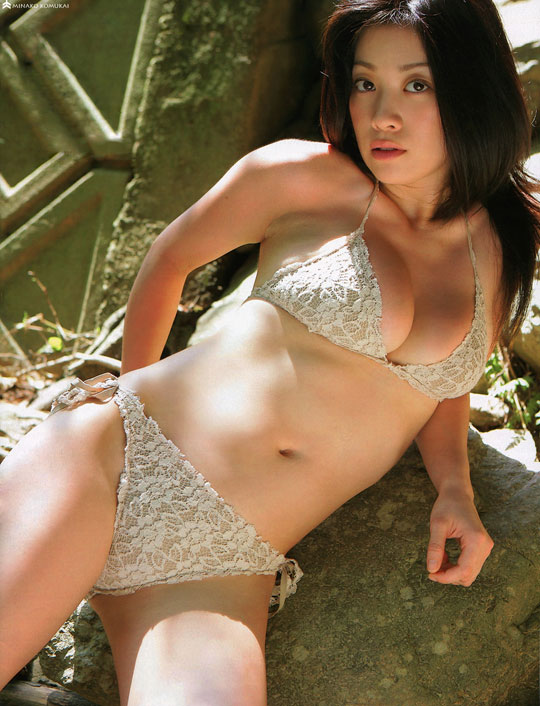 Tags: AKB48, Idols, JAV, Kabukicho, Pornography, Sex scandal
Category: Erotic Japan Blog
Other categories: Hands-on Reports, Product Releases
2 Comments »
RSS feed for comments on this post. TrackBack URI
[...] last summer for stealing the girls' mail. And they are meant to be fuming about a former member's entry into the world of porn! AKB48 is a powerful beast to [...]

Pingback by Tokyo Kinky » AKB48 idols' 3D busty mousepad in game centers now — August 26, 2010 #

[...] (that idols have to have sex to progress into the mainstream entertainment world), previously she turned from idol to stripping, with a very enthusiastic reception. Then she went the soft core root and appeared in some cheesy [...]

Pingback by Tokyo Kinky – Sex and Erotic in Japan » Drug idol turned stripper, now porn star — October 24, 2011 #
Leave a comment
Presented by Tokyo Kinky