No more flat chests: Japanese breasts are getting bigger
Have Japanese breasts reached a tipping point?
That's what underwear brand Triumph is suggesting in its latest Lingerie White Paper, which indicates a continuing trend towards larger busts.
Sales for its A-cup bras have fallen from 58.6% in 1980 to just 4.1% in 2016
The results for the last two years are tallied below:
A-cup sales (2015): 4.7%
A-cup sales (2016): 4.1%
B-cup sales (2015): 19.5%
B-cup sales (2016): 19%
C-cup sales (2015): 26.1%
C-cup sales (2016): 25.6%
D-cup sales (2015): 24.8%
D-cup sales (2016): 25%
E-cup sales (2015): 16.7%
E-cup sales (2016): 17.2%
F-cup sales (2015): 6.6%
F-cup sales (2016): 6.6%
The results even show an increase for the large bras and decrease for the small ones between 2015 and 2016. In fact, sales for D, E and F cup now account for over 50% of Triumph's bra sales. This tipping point of sorts was reached last year, the first time that these large bra cups have surpassed sales for the small sizes.
If this all sounds like deja vu, that's because we wrote about this same topic before. So it would indeed seem to be a trend.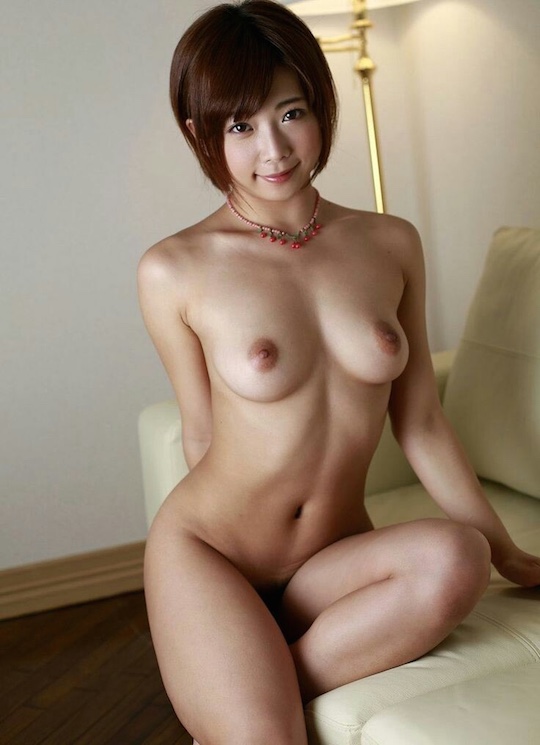 The obvious reason for this is lifestyle and dietary changes. Japanese women are not necessarily getting fatter but they are eating other kinds of foot. Another reason is that bra sizes and styles have changed a lot, while some women "stuff" their bras. Though they should buy A or B-cup bras, they buy C-cups and beef them out with padding. It's also worth remembering that Japanese cup sizes are not necessarily exact matches for overseas sizes, which complicates how we compare.
Does it spell the end of flat chests and hinnyu? The jury is still out on that one, judging by what we see out and about on our Tokyo prowls.
After all, there is a need for designer lingerie especially for ladies with no chests, though there is also the opposite — women with larger busts who want bras to make their chests look smaller.
Moreover, Japanese men apparently prefer small breasts anyway. The real question, then, is: does it matter if girls have smaller breasts?