Written by: Taro on September 9, 2009 at 8:48 am | In
Product Releases
|
Discuss »
Women love sex toys too, but it's important to have a romantic edge to them, right?
We've seen a huge increase of demand for toys that are feminine, sexy, and powerful. The new TOW Active Stick fits right in with the Sui Love Duck we also covered recently, and features beautiful design with female curves.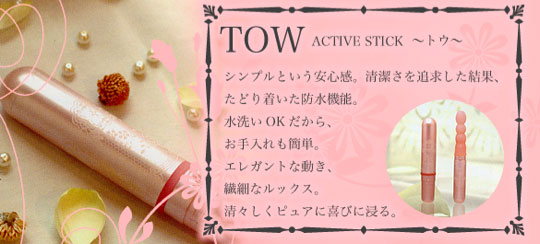 It's bendable, powerful, and perfect for the lady in your life….or yourself!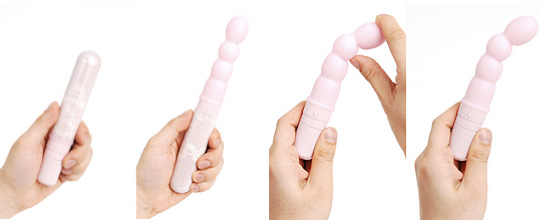 Check it out in the KanojoToys online shop!

Tags: Vibrators
Category: Product Releases
Other categories: Erotic Japan Blog, Hands-on Reports
No Comments yet »
RSS feed for comments on this post. TrackBack URI
Leave a comment
Presented by Tokyo Kinky