Written by: Taro on July 25, 2011 at 1:51 am | In
Erotic Japan Blog
|
Discuss (1) »
After generating uproar and surprise when they faked a new CGI member for an ice cream commercial, AKB48 have trumped us again by introducing a "real" Aimi Eguchi.
In front of 90 thousand fans during a major concert, "Eguchi" joined the regular gals on stage for an encore!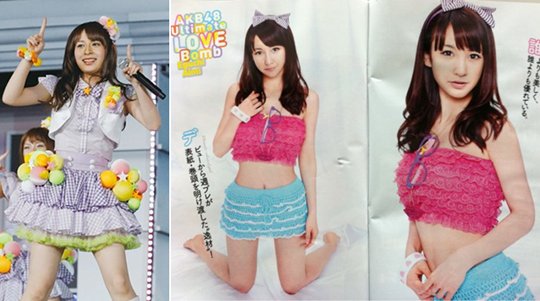 It later emerged that we had been fooled again by those dastardly ladies! The performer was in fact 15-year old Yukari Sasaki, who had been the voice behind the Glico Aimi Eguchi commercial, and was wearing special make-up to make her appear like the idol.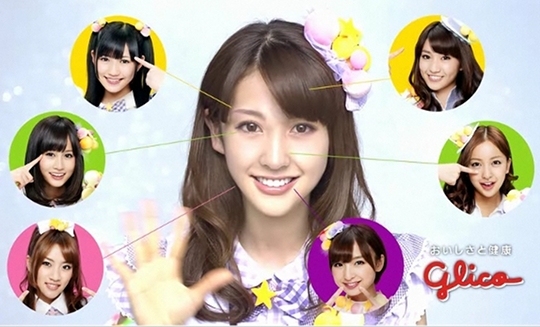 That's a tough thing to attempt since Aimi is famously formed of all the cutest elements from the other members. Yukari is currently a "trainee" at AKB48 and thus a fledging compared to veterans like Atsuko Maeda, Yuko Oshima, Mariko Shinohara et al.

Tags: AKB48, idols
Category: Erotic Japan Blog
Other categories: Hands-on Reports, Product Releases
1 Comment »
RSS feed for comments on this post. TrackBack URI
[...] Fake AKB48 idol Aimi Eguchi is real [...]

Pingback by Fake AKB48 idol Aimi Eguchi is real | Best Of Love Dolls — July 28, 2011 #
Leave a comment
Presented by Tokyo Kinky