Eun-ju Lee naked in Virgin Stripped Bare by Her Bachelors
This has to be one the best film titles ever.
The 2000 Korean movie Virgin Stripped Bare by Her Bachelors features Eun-ju Lee in the main role. It is a kind of comedy-drama and is also known as Oh! Soo-jung.
We thought of this film today because of its director, Hong Sang-soo. He has been somewhat in the news due to his recent release, The Handmaiden, which had some very steamy lesbian sex scenes, and his affair with its leading actress, Kim Min-hee. This has caused quite a scandal in the Korean entertainment world.
In retrospect, Virgin Stripped Bare by Her Bachelors has a tragic undertone. It was one of the films she made that seemed to establish Eun-ju Lee as a real star to watch out for, but she then sadly committed suicide in 2005 at the age of just 24. This was apparently due to the stress caused by appearing in sex scenes in another film, The Scarlet Letter (2004). She also had a supporting role in Taegukgi: The Brotherhood of War, which was a big hit.
Unlike the more graphic The Scarlet Letter, the sex scenes in Virgin Stripped Bare by Her Bachelors are not that explicit but you do get to see Eun-ju Lee giving a guy a handjob and also watch her nipples being sucked a couple of times. Nice.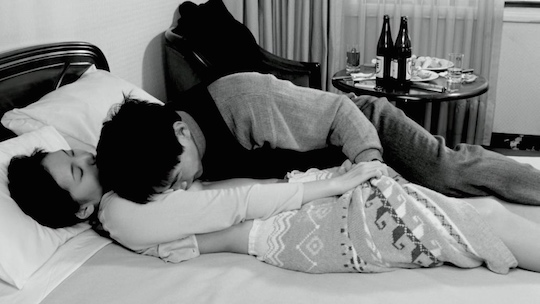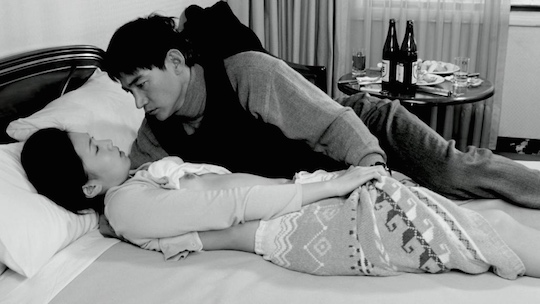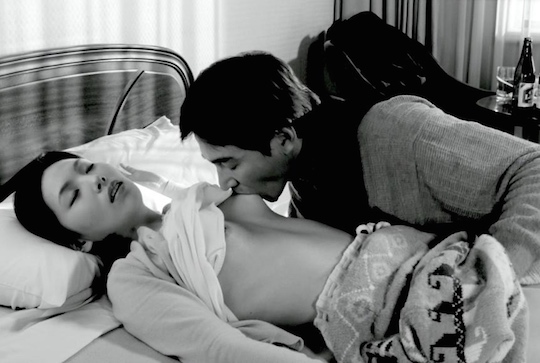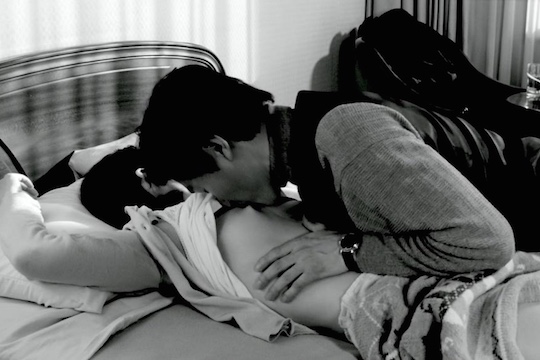 And there is also this sex scene.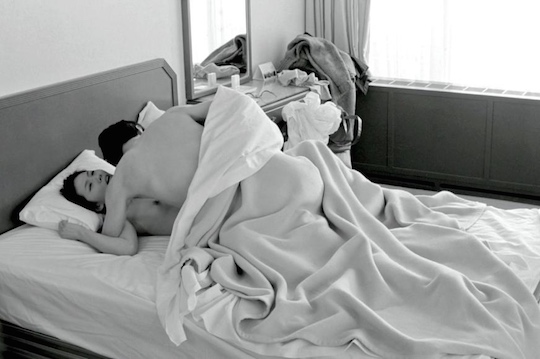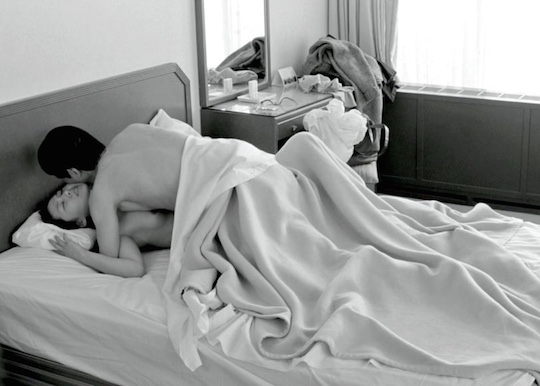 Here is a scene from The Scarlet Letter.