Cute Erina Mano lies on a bed of used Tenga toys in Sion Sono's All Esper Dayo!
We're suckers for combos. Put two things that we like together and we get a "double-like" feeling.
And so it is with the lovely idol Erina Mano and Tenga. What more is there to say?
We've once again trawled the archives a bit with this one, but a TV drama featuring Erina Mano also had her lying on a bed filled with Tenga onacups, which have seemingly been used.
For good measure, she's also hugging a dutch wife (dakimakura, or hug pillow sex doll), though somewhat disturbingly it has a red mask on it (a traditional oni, or demon). Would that put you off?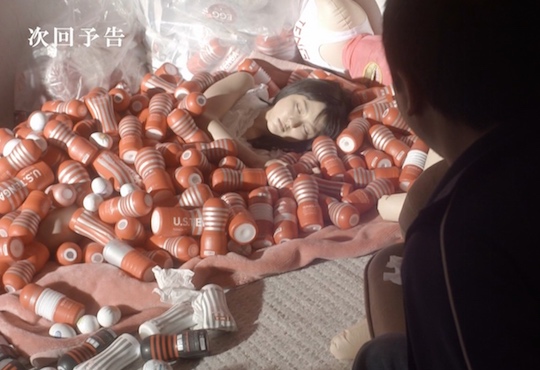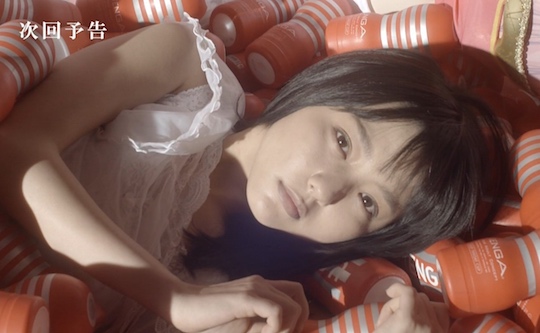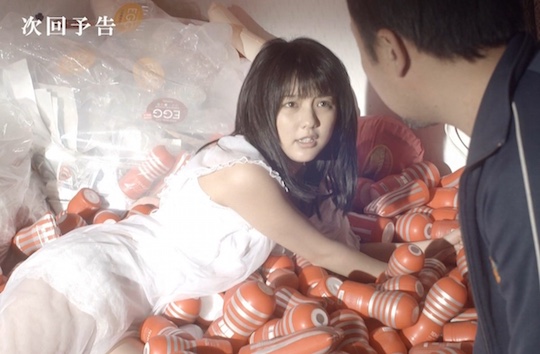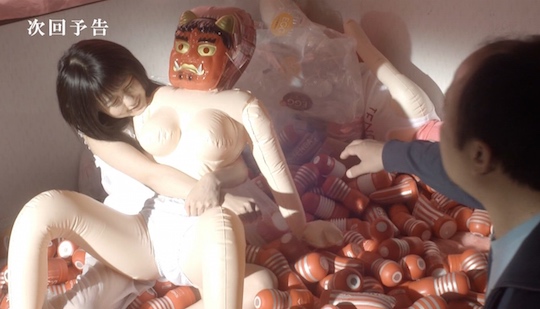 We're pretty sure that Tenga paid a few yen for this shameless product placement. It's a seductive scene from TV Tokyo's adaption of the manga All Esper Dayo!, directed by Sion Sono. It was broadcast in 2013 and then a live-action TV film came out in 2015, followed later that year by a regular film version. Others cast in the various versions include the hot haafu model Elaiza Ikeda and Megumi Kagurazaka, the former gravure idol and now wife of Sono with a habit of shedding her clothes in his movies.
Sono also recently released a sexploitation film called Antiporno with ex-AKB48 idol Ami Tomite in the buff.
Considering that earlier this month Tenga announced a promotion to send hot go-go dancers to your home with its latest "summer cooling" adult toys, perhaps it might venture out into sending the likes of Erina to delivery your onacup personally?