Written by: Megumi on April 29, 2010 at 2:43 am | In
Erotic Japan Blog
|
Discuss (2) »
Anyway even remotely interested in Japanese geinoujin or models can't have failed to see the big news this week: Erika Sawajiri has told her much-older husband that she wants a divorce. By email.
Yes, apparently Tsuyoshi Takashiro is completely stumped as to why his beautiful wife has suddenly had a change of heart. He heard it first by email and since then has been getting updates through her website announcements and the press.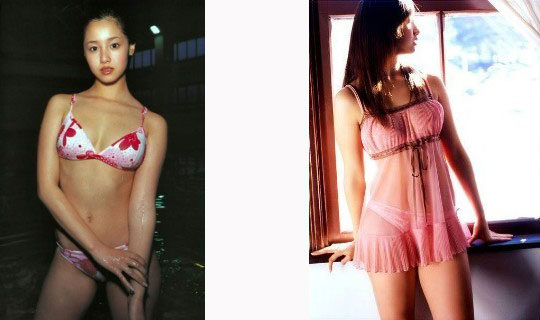 We blogged here about Erika's comeback a few weeks ago. Half-French Erika had legions of fans until her pride got the better of her, most infamously at a press conference for the film Closed Note where she only responded "Betsu ni" (別に, "not much") to questions.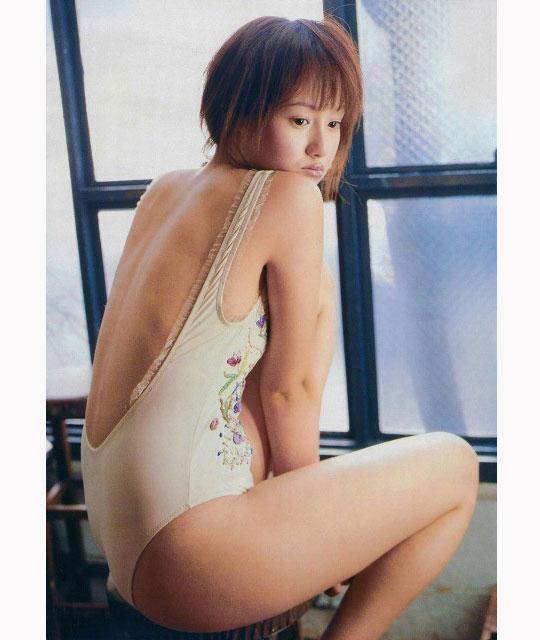 Erika (24) married "media creator" (="not real job but earns lots of money") Tsuyoshi Takashiro (45), despite the massive age difference, to the delight of the media, the outcry of her male fans — and the subsequent collapse of her career. Now she's back in the biz and you would thing was looking to avoid scandal. Aparrently not!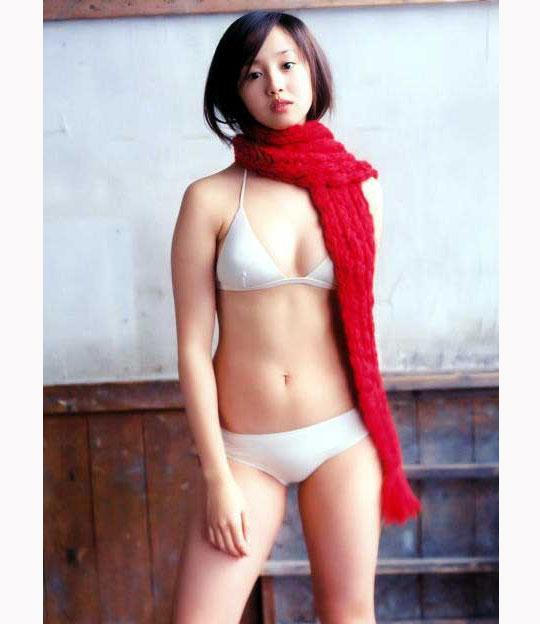 There's a part of me that simply suspects the whole thing is a publicity scam, though Erika has been making some public appearances since the news broke — and notably sans wedding ring. Her hubbie, on the other hand, has been telling news programs that he has no idea what is going on and she is not returning his calls.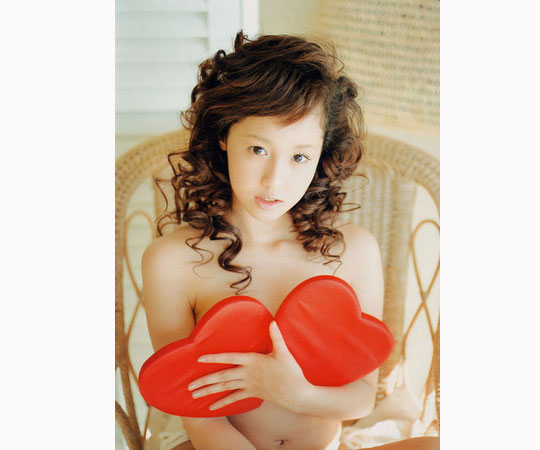 Perhaps Erika met another man? Anyway, I knew it wouldn't last…


[Images via f.hatena.jp.]
Tags: Erika Sawajiri, Haafu, idols
Category: Erotic Japan Blog
Other categories: Hands-on Reports, Product Releases
2 Comments »
RSS feed for comments on this post. TrackBack URI
[...] This post was mentioned on Twitter by Taro Nakadashi. Taro Nakadashi said: Erika Sawajiri splits from husband http://bit.ly/braCsC [...]

Pingback by Tweets that mention Tokyo Kinky » Erika Sawajiri splits from husband -- Topsy.com — April 29, 2010 #

[...] Erika-sama ("Her Highness Erika") for her pout, is apparently in the process of getting a divorce and is also rejuvenating her career after a period away from the [...]

Pingback by Tokyo Kinky » Erika Sawajiri in sexy clothes, and new song — May 24, 2010 #
Leave a comment
Presented by Tokyo Kinky