DMM sets up Japanese adult online community
DMM, a major Japanese online retailer for adult goods (okay, they also do a lot of regular DVD rental and retail too), have taken a step into a new kind of service.
They have set up DMM Community for people (guys?) to become "horny friends" and to talk about, well, sexy stuff.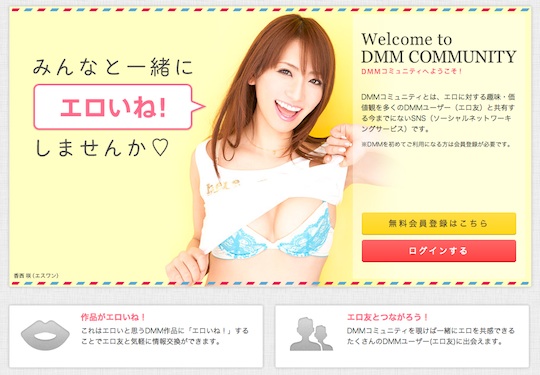 We also love the take on the "ii ne" ("like") button. It's the similar-sounding "eroi ne!" ("sexy"), a typically Japanese play on words that simultaneously makes things fun but also honest.
Every time I walk around Shibuya I feel like I need an "eroi ne!" button top.
You can use the functions when browsing products on DMM's sites — presumably only in the adult section — and can also "follow" other users (become "horny friends"), write reviews and even post tweet-like comments.