Written by: Taro on January 26, 2011 at 7:04 pm | In
Hands-on Reports
|
Discuss »
Today we did not know what to expect when we went to visit one of the Japanese lovedoll makers. After a friendly greeting from the Manager we were accompanied to a small, comfortable room with sofa and a desk. It could have been any kind of business meeting in a private atmosphere. But as soon as the door opened we knew what we were here for: A date with some beautiful looking, completely nude, Japanese sexdolls. Sitting readily on the sofa with legs half spread and no shame in their faces.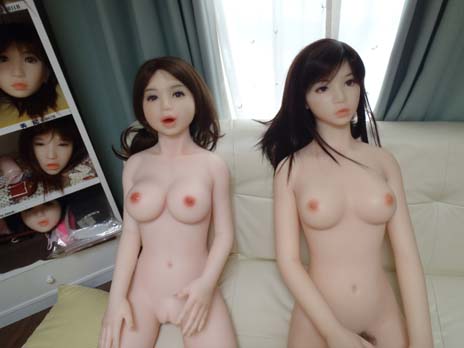 It did not take long until we asked (and got permission) to touch every spot on their soft, silicon-made bodies. Even the "good boys" must become weak at that point and would surely wish that all other people in the room disappear for some hours to have a bit of dirty fun. Let's be honest, if we can afford one and don`t have one…its just because we are constraint by our surroundings. In short…everybody needs a love doll. We deserve it and our women might be glad to get a rest sometime…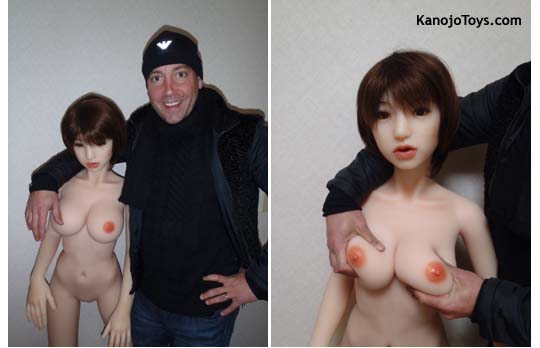 This particular Japanese sexdoll producer offers several body shapes, a good variety of faces and hair. Personally I decided to go at least for 2-3 heads, to make it more fun. Apart from 2 standard, open eye faces I surely need to have the one with eyes closed and tongue out. Just too sexy…
And the best of all…some heads have a mouth opening for some oral sex and french kissing or whatever you would like to do with that hole.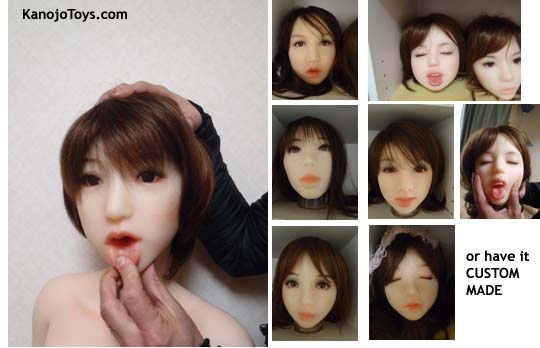 And yes, even though pretty expensive and time-taking, they even can be produced custom made…your favorite Japanese porn star or any other face you have been longing to kiss in your most secret fantasies. And if you are a real star with the necessary means…you can even go for a customized body shape (and sex).
The latest model even has an additional anal hole for our backdoor lovers or gangbang maniacs. So, if you are into it, inviting over some friends is the right thing to do with this model. Maybe they are even ready to pay their share of it and make it more affordable…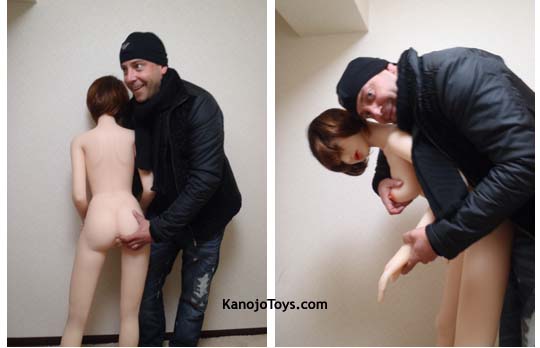 Now, the most difficult thing for me to decide on is the body shape…I like em all. The slender girl with the pretty tits and the oral, anal and vaginal opening, ready to be used at any time. The petite one that looks barely legal, the one with a bit of meat on her upper legs or, very tempting, the one with the huge tits that makes you just want to touch them all day long.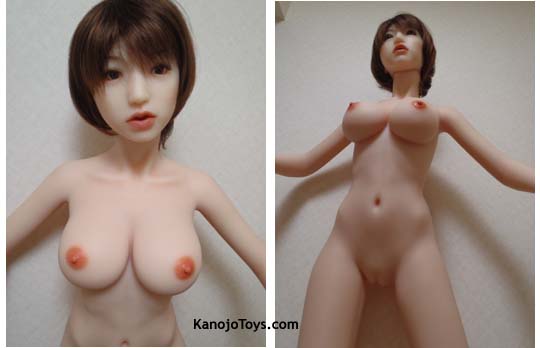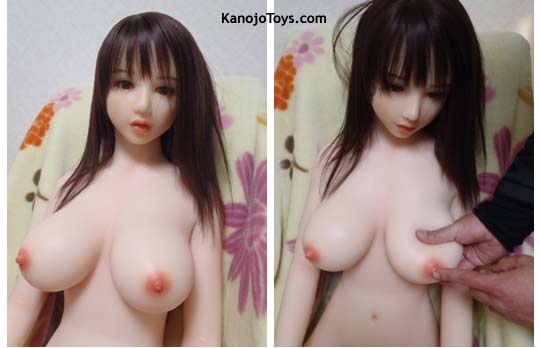 If you want to get one for yourself or your gang…Kanojo Toys offers you a wide choice of various models from various makers. The amazing sex dolls from the maker featured in this article are

Tags: sex doll
Category: Hands-on Reports
Other categories: Erotic Japan Blog, Product Releases
No Comments yet »
RSS feed for comments on this post. TrackBack URI
Leave a comment
Presented by Tokyo Kinky