DanMachi Hestia Strangle Hole: an unofficial parody masturbator toy!
The Hestia boom has been growing this year and it just got better.
The busty character from DanMachi (Is It Wrong to Try to Pick Up Girls in a Dungeon?) was the star of the light novel and subsequent anime adaptation, and has now become a cult character in her own right.
Twitter went wild with a mini meme in the spring, where many people copied Hestia's signature blue ribbon costume and uploaded pics to the social network.
Then we had a Taiwanese cosplayer who showed us that busty ladies go very nicely indeed with Hestia costumes.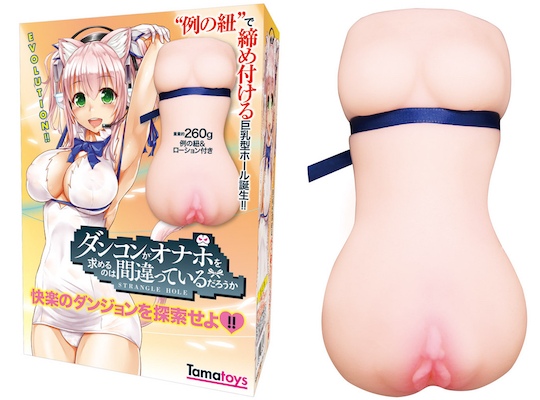 Hestia is now the inspiration for the DanMachi Hestia Strangle Hole, a wholly unofficial masturbator by Tama Toys, the adult brand who specializes in moe adult toys and parody onaholes.
The internal design of the hole is essentially an effective, though conventional one.
However, the external design is pretty neat.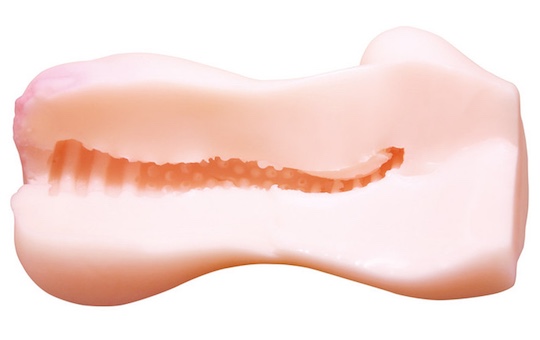 Of course, Hestia's two best qualities are present and correct: her ribbon and her bust. If you've never had sex with an onahole toy with a ribbon around it, now's your chance.
It's sort of a dress-up masturbator toy and the ribbon could also be used for adding extra pressure on the fun you are having inside.