Written by: Tadashi Anahori on June 17, 2010 at 2:24 am | In
Erotic Japan Blog
|
Discuss »
Police in Shizuoka, central Japan, arrested a 57-year old company employee for sexual assault on 16th.
Kuniyasu Ishikawa apparently went to a recreation park in Fuji City last October and groped two local high school girls. He hugged them and kissed them — the usual kind of stuff, right?
So far, so what, huh? Well, Ishikawa was apparently wearing a girl's sweater at the time and a "semi-long" female wig!
His killer chat-up line when approaching the girls?
「私はニューハーフなんだけど」
I'm a tranny (newhalf).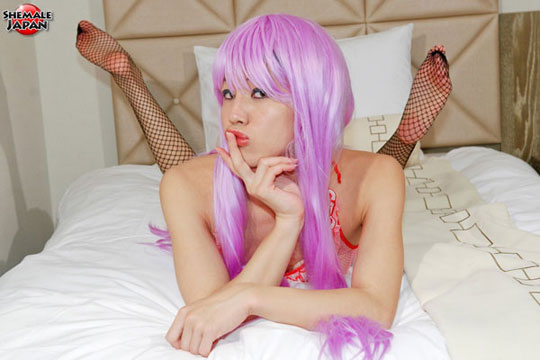 [Pic via ShemaleCosplay.com]
So, a middle-aged bloke in girls' clothes trying to kiss school girls at a rural theme park…Doesn't get much more erotic than that!
Girls — you have been warned!

Tags: chikan, crime, cross-dressing, Newhalf, schoolgirls
Category: Erotic Japan Blog
Other categories: Hands-on Reports, Product Releases
No Comments yet »
RSS feed for comments on this post. TrackBack URI
Leave a comment
Presented by Tokyo Kinky