Comiket cosplayer gets nasty, unique sunburn from sexy stockings
Being a cosplayer can be painful.
But some ladies view looking cute and sexy as more important than their health.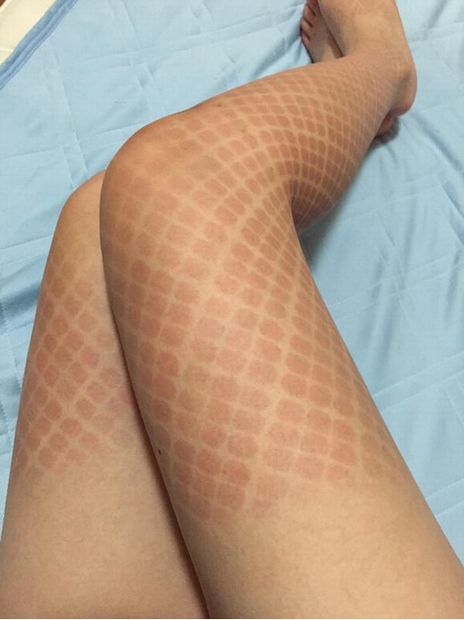 At the recent Comiket 88 (August 14-16th), one cute cosplayer wore fishnet stockings and drew a lot of attention for her leggy charms.
Ayane Maro was doing cosplay of Misa Amane from Death Note.
However, there was a serious side-effect to wearing fishnet stockings on such a hot day.
Ouch!