Written by: Tadashi Anahori on December 14, 2011 at 12:45 am | In
Hands-on Reports
|
Discuss (1) »
Only the other day we were blogging about the orbital rise of amateur vlogger-turned-idol Eririka Katagiri. Now she has joined the echelons of the top JAV pornography stars like Maria Ozawa and Nao Yoshizaki.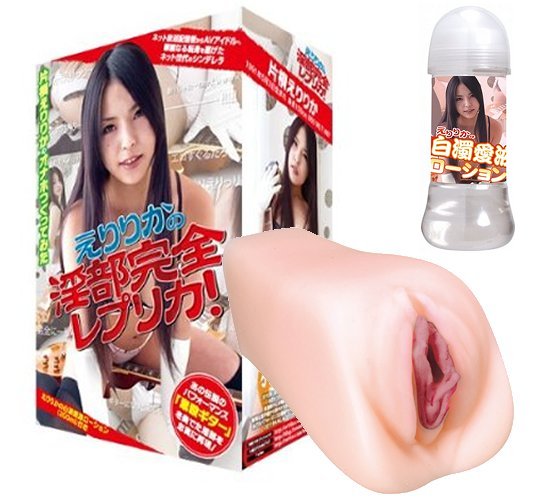 She has her own clone masturbator onahole and love juice lube, both recreated from her real body, reverse engineered into a beautiful piece of pleasure-giving silicone. Eririka in your hand…
And then there's Elly Akira. Half Japanese, half Syrian, Elly is a porn star also known as Yuka Osawa. But this lady is a real renaissance man, if you see what I mean: photographer, writer and businesswoman all in one. Hell, she even has a third name — Fareeza Terunuma, under which she holds award-winning art shows. Phew, keeping up at the back?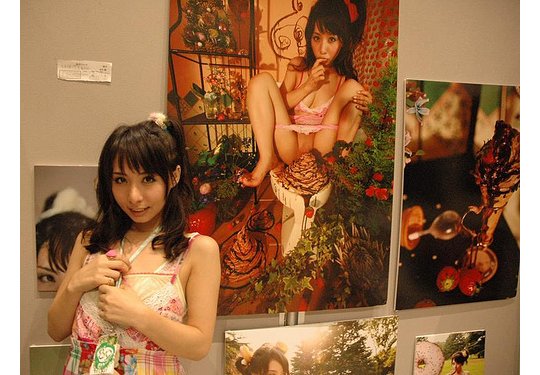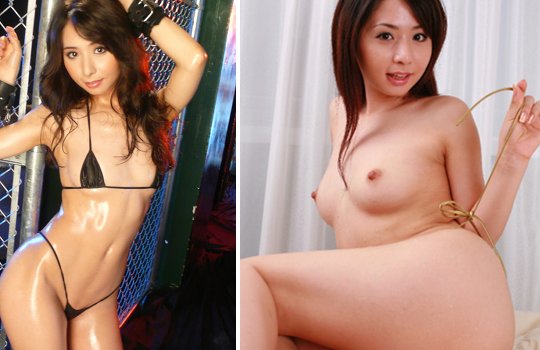 This multiplicity is so essential to Elly that when Japanese sex engineers got their heads together (not like that) to create another clone onahole for her, they wanted to include that concept as part of the masturbator.
They came up with a unique four-hole onahole! Yes, there's the expected tight backdoor hole but the vagina has three different passages! Just like her career, Elly/Yuka/Fareeza is always different.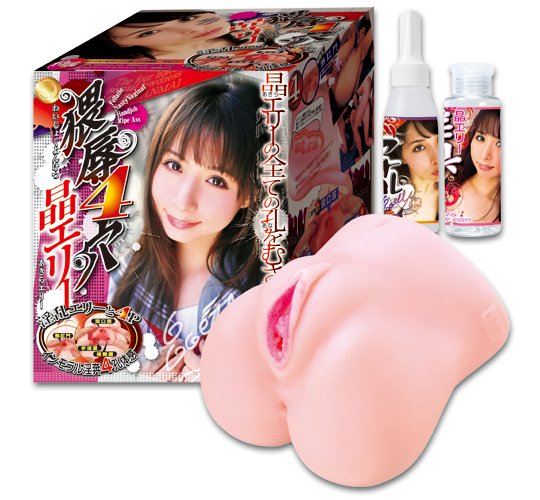 And don't forget to lube up with Elly's special love juices.
Two unique and very modern Japanese ladies, in your hand!

Tags: Elly Akira, Eririka Katagiri, Japanese pornography, JAV, masturbator, Onaholes
Category: Hands-on Reports
Other categories: Erotic Japan Blog, Product Releases
1 Comment »
RSS feed for comments on this post. TrackBack URI
[...] Porn stars moonlighting as photographers is quite in vogue now. There's also Yuka Osawa (aka Elly Akira), who is both photographer-artist and also popular slinky JAV starlet. [...]

Pingback by Tokyo Kinky – Sex and Erotic in Japan » Porn star Saki Otsuka makes own photography book "nude" — June 8, 2012 #
Leave a comment
Presented by Tokyo Kinky