Court orders Chinese condoms are thinner than Japanese
The Japanese condom company Okamoto may make some of the best advertising in the industry — from humping dinosaurs to condom-dispenser belts — but it no longer has the crown of world's thinnest condom.
A court in Guangzhou's Yuexiu District has said that Okamoto must stop using the label in its advertising, because the title of world's thinnest condoms rightfully belongs to Aoni condoms, which are made by Guangzhou Daming United Rubber Products.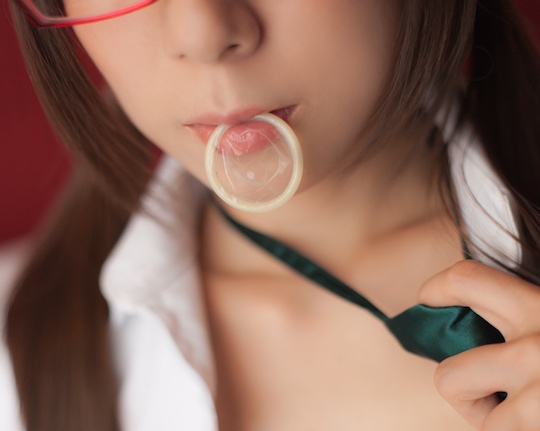 Okamoto was a victim of its own success. If you make enough of a fuss about a claim, invariably there is going to be someone who got there first. The booming numbers of tourists in Japan were bringing back hoards of Okamoto sheaths. Perhaps this got them noticed more when they were trying to push harder into the local market.
Daming, a company founded in 1992 that says it has sold 7 billion condoms, filed the lawsuit against Okamoto in September 2014, after the Guinness World Records verified in December 2013 that Daming's Aoni condom was indeed the thinnest latex winner. The Aoni has an average thickness of 0.036mm, while Okamoto's clocks in at 0.038mm, according to the Guinness World Records.

"We accept the decision and have no plans to appeal it," an Okamoto spokesman said.

He said that the Japanese company actually started removing packages that said "the world's thinnest" as soon as it found out about Daming's Guinness verification, but some products had been accidentally left on store shelves.

The court has ordered Okamoto to pay a compensation of just one yuan to Daming, a request that Daming proposed in its lawsuit, indicating that the alleged violation likely had little impact on the Chinese company's business.

A Daming spokeswoman said the company is satisfied with the result, because "it lets consumers know the truth." She added that the lawsuit was an act to "purify the market and meet consumers' right to know."

"No amount of compensation can cover the negative impact they have caused for us," the spokeswoman said.
There was already some discrepancy in Japan, with at one point both Okamoto and Sagami claiming to have produced the thinnest contraception.
Well, regardless of the court order — both Sagami and Okamoto's condoms are under 0.01mm, which is thin enough for me!