Written by: Tadashi Anahori on January 30, 2012 at 12:10 am | In
Erotic Japan Blog
|
Discuss (4) »
The Japanese make great love dolls, that much is well known. But their erotic skills go way back, from creating amazing pornographic prints to traditional dildos like the HigoZuiki Futonaga, made from the stem of the giant elephant ear plant.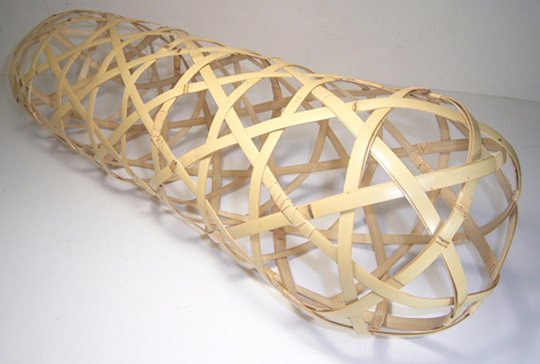 Likewise, Japanese dolls (ningyo) have a long history, as ornaments, theatre puppets and more. The people of Edo era Japan also had their own versions of sex dolls with the "bamboo wife" (chiku-fujin) and its variant names, the "bamboo husband" (chiku-fujin — same sound but different characters), "bamboo guy" (chiku-do), "hug basket" (daki-kago), sleeping companion (soine-kago), "bamboo robe" (take juban), "pipe sleeves" (kuda-juban), "bamboo pillow" (take makura) and so on…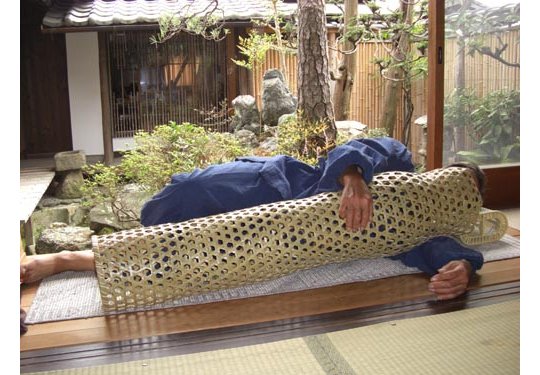 Basically it was a hollow bamboo pillow that you could snuggle up to and simulate sex with, if you were so inclined. Cheaply made by hand, the shapely objects were essentially the poor man's lay. The samurai had a wife; the barons and shogun had mistresses. The normal farmer might not have anything so when his hand grew dull, he could liven his life up with a bamboo wife (or two).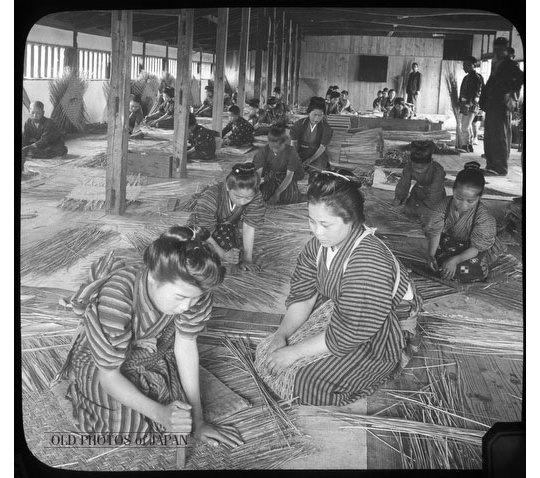 Ostensibly people had a bamboo wife because they were hot in the humid summer, and apparently it would help keep you cool. But we reckon the gaps between the bamboo very quickly found other uses other than just ventilation.
It's easy to see how it was just a short jump from this to hug pillows and then full silicone Orient Industry love dolls!
Similarly the Koreans had their own ancient bamboo sex aide called jukbuin. Not bad but I still prefer the ladies from Girls Generation.

Tags: history, sex doll
Category: Erotic Japan Blog
Other categories: Hands-on Reports, Product Releases
4 Comments »
RSS feed for comments on this post. TrackBack URI
Leave a comment
Presented by Tokyo Kinky